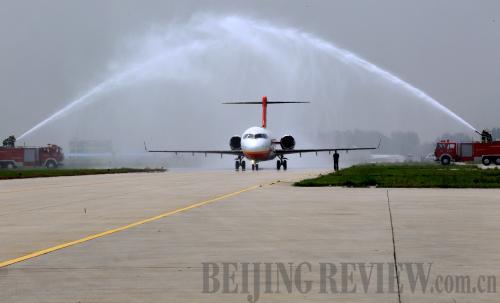 (DING TING)
An ARJ21-700 regional airplane, which completed test flights in natural icing conditions in Canada, returns to an airport in Xi'an, northwest China's Shaanxi Province, on April 28.
It also marked the completion of a 30,000-km flight around the world by the airliner, China's first domestically made turbofan-engined jet.
The test flights have also demonstrated the airliner's stability and its ability to cope with extreme weather, said He Dongfeng, President of the Commercial Aircraft Corp. of China, Ltd., its manufacturer.