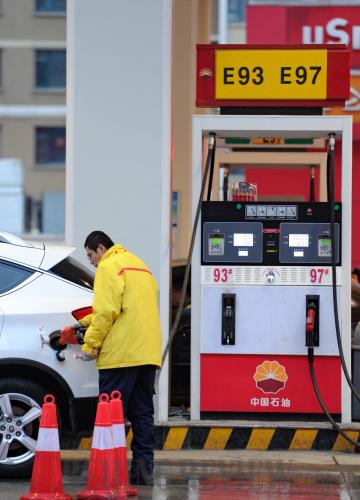 (ZHAN NAN)
A gas station employee refuels a car in Changchun, capital of northeast China's Jilin Province, on February 26.
The National Development and Reform Commission, China's top economic planner, announced on February 26 to raise the per-ton retail price of gasoline by 205 yuan ($33.6) and diesel by 200 yuan ($32.6) starting February 27.
The increase, the first of this year, will see benchmark retail prices of gasoline go up by 0.15 yuan ($0.024) per liter and diesel increase by 0.17 yuan ($0.028) per liter.