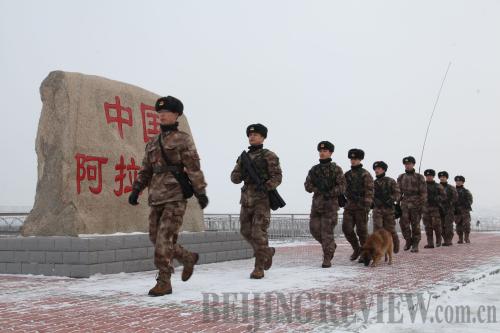 (FAN YONGQIANG)
Soldiers patrol the border between China and Kazakhstan on January 31.
A "significant" change in Chinese service people's physiques has meant an increasingly urgent need to replace older, smaller military armaments, according to a newly released study.
A military research institute has found that the average Chinese soldier is 2 cm taller and their waistline 5 cm larger than 20 years ago.
Because of the changes in physiques, there is an urgent need for larger models of military equipment, researchers said.