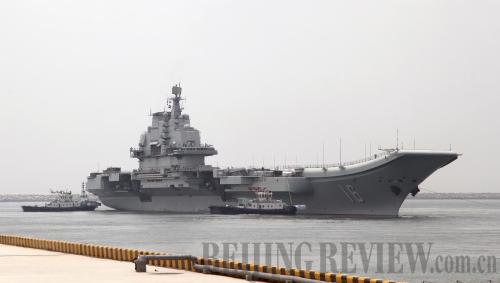 (XINHUA)
According to a statement by the PLA navy on December 22, 2013, China's first aircraft carrier, the Liaoning, has conducted more than 100 tests and training tasks since early December 2013, when it began a training mission in the South China Sea.
The new training mission is the first time the Liaoning has made a long-distance voyage since it was commissioned into the PLA navy in September 2012.
The mission consists of large number of tests, rigorous standards, complicated circumstances as well as collaboration with multiple military units, the statement said.