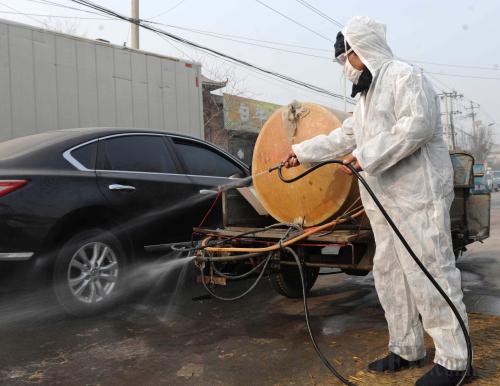 (WANG XIAO)
Passing cars are disinfected in Nanshi District in Baoding City, north China's Hebei Province, on December 23, 2013.
An outbreak of the H5N2 strain of bird flu was reported at a local poultry farm on December 21, 2013. More than 4,000 chickens died from the virus.
Local authorities have sealed off and sterilized the infected area, where a total of 125,700 chickens culled and safely disposed of to prevent the disease from spreading.