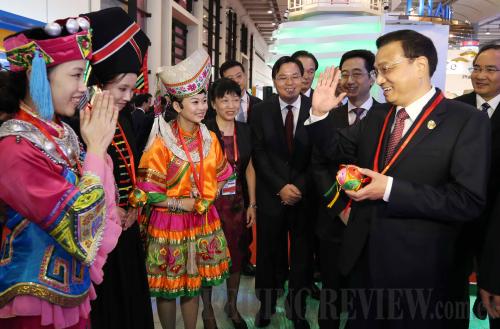 (YAO DAWEI)
Chinese Premier Li Keqiang visits the exhibition hall of the China-ASEAN Expo in Nanning, Guangxi Zhuang Autonomous Region, on September 3.
The expo attracted more than 2,300 companies from China and member countries of the Association of Southeast Asian Nations (ASEAN).
This year marks the 10th anniversary of the establishment of China-ASEAN strategic partnership. It has been described as a "golden decade," in which both China and ASEAN nations experienced enormous gains as a result of their cooperation.
Speaking at the opening of the expo, Li said that China and ASEAN nations have the ability to build a "diamond decade."