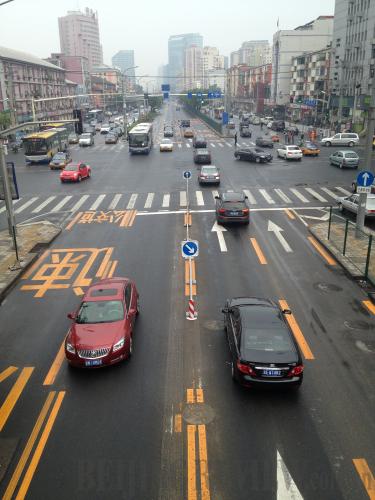 (WANG ZHEN)
Beijing's first reversible lane is located on Chaoyang Road and was put into use on September 5 as part of efforts to ease worsening gridlock.
Traffic authorities said on September 3 that the city is considering imposing congestion fees for cars in the city center.
Meanwhile, Beijing will restrict the number of new cars on road each year beginning January 2014. By 2017, the number of registered vehicles in the city is expected to be no more than 6 million, but in July of this year, the number had already reached 5.35 million.