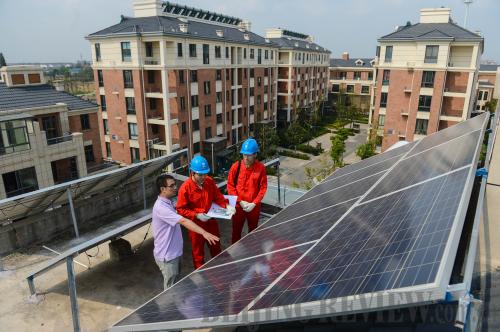 (XU YU)
Wang Xiaogang, a resident in Changxing County, Zhejiang Province, and electricians from a local power department check the grid-connected solar power unit installed on Wang's roof.
The facility consists of 16 solar panels and has an installed capacity of 4 kilowatts. It can generate 15-20 kilowatt-hours (kwh) of electricity on a sunny day.
The National Development and Reform Commission on August 30 issued a 0.42-yuan subsidy for every kwh of electricity produced by distributed solar power generation projects.