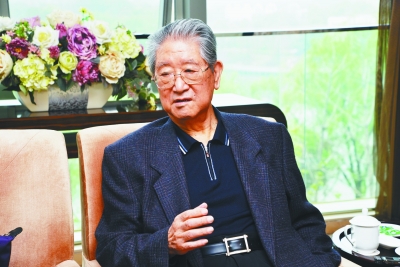 Liu Guangding
Liu Guangding, a geologist whose work served as the scientific backbone for China's offshore oil and maritime development, died on August 7 at the age of 89.
Hailed as the father of Chinese marine geology, Liu dedicated his life to the pursuit of the country's energy and maritime interests. He helped create China's first and most comprehensive charts of the ocean floor in nearby waters in 1992.
The charts detailed China's marine topography, geodynamic features, natural resources and other key data across nearly 3 million square km of territorial waters. They later became the go-to reference for the country's offshore oil and gas industries, as well as for marine disaster monitoring, navigation and the protection of maritime sovereignty.
Liu was born in Penglai, east China's Shandong Province. After graduating from Peking University in 1952, he taught at the Beijing Geology Institute for 12 years. Liu became an academician with the Chinese Academy of Sciences (CAS) in 1980 and served as director of the CAS Institute of Geology and Geophysics from 1989 to 1993.