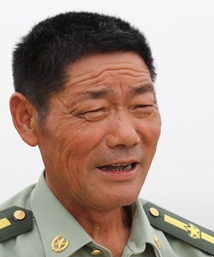 Wang Jicai, former head of the militia post on Kaishan Island in east China's Jiangsu Province, died from sudden illness while on duty on July 27 at the age of 58.
President Xi Jinping paid tribute to Wang's patriotism and dedication for guarding the island post for 32 years.
Wang resolutely stuck to his post without any complaints or regrets, composing an extraordinary chapter of a life on an ordinary post, Xi said.
For those who dedicate themselves to difficult posts for a long time like Wang, Xi added, organizations at all levels should proactively help them overcome difficulties and care for them more in their thoughts, work and lives.
Wang started working on Kaishan Island in 1986 with his wife and they dedicated all their youth to the lonely strategic outpost on the Yellow Sea.
The couple was honored as National Role Models of the Times in 2014.