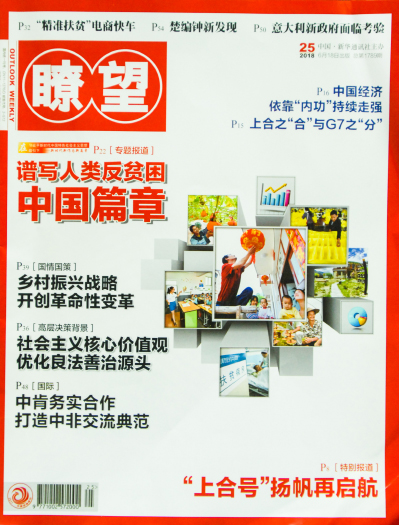 Since the 18th National Congress of the Communist Party of China in 2012, poverty alleviation has been one of the top priorities of both the Party and government. China has made substantial progress in poverty reduction in the period through creative government-led measures such as targeted poverty reduction.
China's population of impoverished people was reduced from 98.99 million at the end of 2012 to 30.46 million by the end of last year.
However, in order to fulfill the target of eliminating extreme poverty by 2020, China still faces a number of challenges.
Extremely impoverished areas in places with poor natural conditions are particularly difficult to transform. In addition to measures such as the relocation of impoverished populations and the development of local industries, more educational campaigns should be carried out to improve local residents' capacity for self-development.
Another difficulty is helping those who have sunk into poverty as a result of disease or disability. West China's Shaanxi Province has provided a template for other places in this regard. The province selected over 1,000 medical workers from large public hospitals to provide paired assistance to more than 100 hospitals in impoverished counties and prevent people from falling into poverty as a result of illness.
Formalism, bureaucracy and corruption in government are also hindering the progress of poverty alleviation. For instance, there are still cases involving corruption in the use of poverty relief funds and false reports on the income of impoverished families by local governments.
According to Liu Yongfu, Director of the State Council Leading Group Office of Poverty Alleviation and Development, the Central Government will carry out a series of campaigns targeting corruption and other malpractice in poverty reduction across the country from 2018 to 2020 to improve the efficiency of the battle against poverty.
(This is an edited excerpt of an article published in Oriental Outlook on June 18)