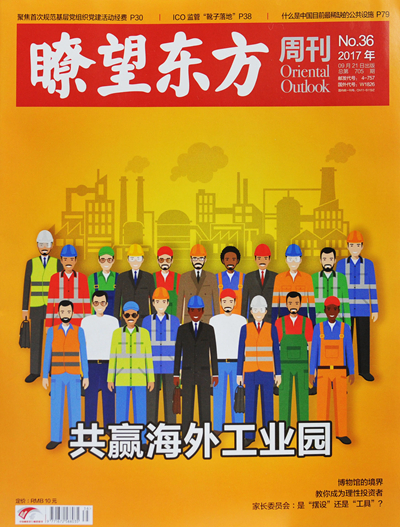 Building overseas industrial parks has become a new way for Chinese enterprises to go abroad, following a wave of cross-border mergers and acquisitions as well as opening factories in foreign markets.
In 2006, the Ministry of Commerce of China announced 50 projects of overseas economic cooperation zones, which encouraged Chinese companies to pursue foreign partners to build industrial parks, science and technology industrial parks and other forms of economic and trade cooperation zones.
The cooperation on building economic zones benefits both China and host nations. The direct Chinese investment can boost the local economic growth and create job opportunities as well as bring tax revenue.
As more and more countries participate in the Belt and Road Initiative, industrial parks have become an important way to carry out bilateral economic cooperation. Many countries along the Belt and Road have apparent advantages and market potential to build and operate industrial parks. Through cooperation with China, they can make use of the advantage in labor cost and Chinese investments to develop manufacturing and realize industrial upgrade.
According to statistics from the Ministry of Commerce, Chinese companies have set up 77 cooperation zones in 36 countries, including 56 zones in countries along the Belt and Road, with investments totaling $18.55 billion and taxes paid worth $1.07 billion.
In addition to revenues, Chinese companies will share their experience of marketing and management with local business partners during the cooperation. It is foreseeable that overseas industrial parks will play an important role in promoting industrial development and economic growth in local countries in future.
(This is an edited excerpt of an article published in Oriental Outlook on September 21)