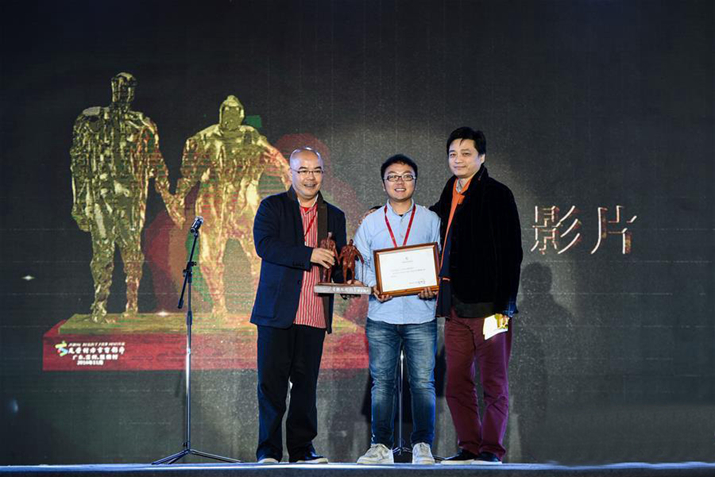 The awarding ceremony of the first Chinese dialect movie festival, on November 26 (XINHUA)
A festival of films in China's less well-known languages and dialects opened on November 26 in a small village in south China's Guangdong Province, a Cantonese-speaking region.
The festival in Zurong Village aims to awaken Chinese audiences' awareness of the need to protect regional languages, many of which are in danger of dying out.
The event features 278 movies covering in various languages, of which many are of ethnic minority groups.
Historian Qian Wenzhong, co-founder of the festival, said that the films carry the roots of Chinese culture, and bring the diversity of Chinese dialects into the limelight.
Nine of the entries received awards at the opening ceremony. The movies, in Guangdong, Fujian, Shaanxi, Shandong and Yunnan vernacular are mostly based on local stories.
Sponsors of the festival have set up a fund of 5 million yuan ($720,000) for awards. Another 500,000 yuan will support production of more dialect movies.
Qin Xiaoyu, chairman of the judging panel, said China's first sound film, Red Peony Singer, had four local drama episodes, sung in dialect, typical of early Chinese film.
(Xinhua News Agency November 27, 2016)