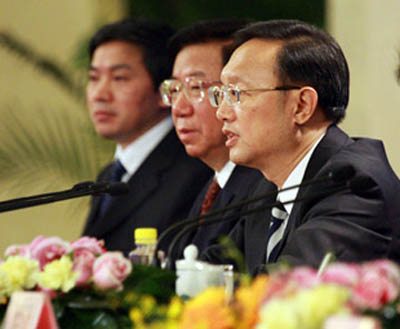 China has great confidence in Sino-European relationship, said Foreign Minister Yang Jiechi here Wednesday.
Sino-European relations have moved forward in steady paces, Yang said at a press conference during the annual full session of China's parliament. "We are pleased about the progress."
The seventh Asia Europe Meeting will be held in China in August, which will be a grand gathering for over 40 heads of state and government from Asian and European countries, he said.
Through this meeting, Yang said, China hopes to further improve the cooperation between Asia and Europe in international affairs as well as in economy and trade.
"We hope to promote the dialogue among different civilizations, " he said.
(China Daily March 12, 2008)