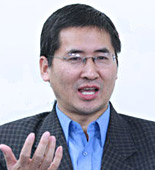 Zheng Fengtian, Deputy Director of the School of Agricultural Economics and Rural Development at Renmin University of China
An overwhelmingly positive aspect of the No.1 Document is the encouragement and help the country gives farmers to start up their own businesses and improve the frigid employment landscape in the countryside. This is expected to stimulate the depressed job markets in the countryside and inject momentum into the rural economy.
As their wage growth stagnated in recent years, many migrant workers started their own businesses in rural areas as opposed to big cities where the costs of labor and land are increasing.
But after years of research, we are surprised to find that the business environment in rural China is getting worse than it was in the 1980s, despite seemingly rapid economic growth. More disturbing, though, is the fact that the trend has shown few signs of easing.
Local governments tend to offer a variety of policy incentives to attract foreign investors, but when it comes to local rural entrepreneurs, they are much less enthusiastic. Stringent requirements in land use, tax rates and environmental protection have been the biggest bottlenecks, not to mention a lack of financing.
On top of the difficulties came the financial crisis that led to the closure of numerous factories in China's eastern coastal provinces, sending millions of migrant workers back home. This only increased the difficulties farmers faced in starting up their own businesses.
In response, the authorities are supposed to guarantee the smooth implementation of the document and step up stronger policy incentives, such as business trainings and tax waivers for farmers. Efforts should also be enhanced to help with technological advancement of smaller rural enterprises and sharpen their competitive edge.