BASKING IN THE SUN: A Lhasa resident boils water using a solar boiler on December 6, 2009. Solar energy has become an important power source for residents in the high-altitude capital of China's Tibet Autonomous Region (JUE GUO)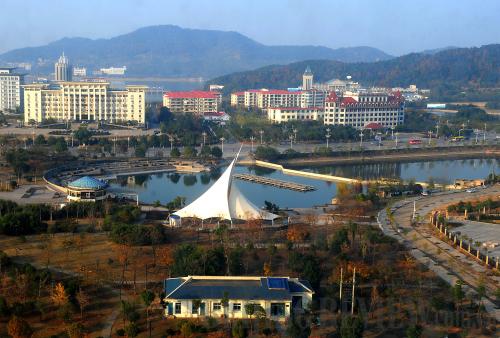 A LIVABLE CITY: Huangshi, Hubei Province, is a testament to China's ongoing efforts to cultivate a circular economy based on the 3Rs—reduce, reuse and recycle (CHENG MIN)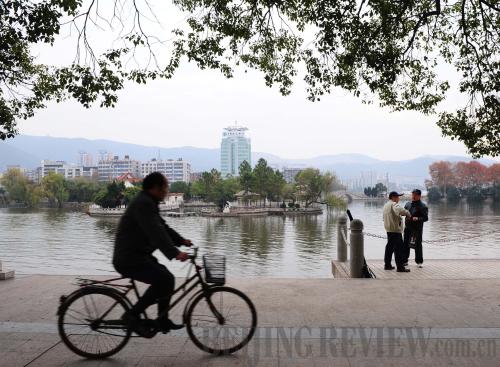 NEWFOUND HARMONY: Huangshi, which used to be a polluted city that relied heavily on its mineral resources, has taken on a new look thanks to its recent switch to a more sustainable model of development (CHENG MIN)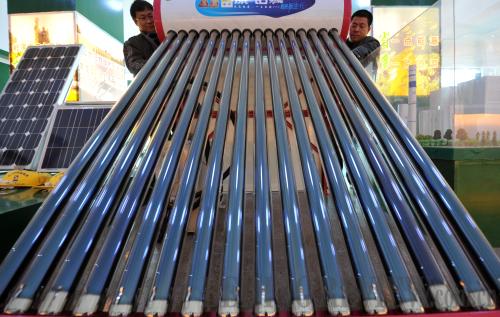 GOING SOLAR: A company showcases its solar heater during a new-energy exhibition in Wenling, Zhejiang Province, on December 10, 2009 (WANG DINGCHANG)
Bones of Contention in Copenhagen
Developing countries insisted on dual-track negotiations under both the UN Framework Convention on Climate Change and its Kyoto Protocol, while adhering to the principle of "common but differentiated responsibilities." Some developed countries, however, attempted to abandon the Kyoto Protocol.
Developing countries strongly demanded that industrialized nations set for themselves a clear-cut greenhouse gas emissions reduction target.
Industrialized countries, for their part, asked developing countries to cut emissions in a "measurable, reportable and verifiable" (MRV) way. Developing countries, however, argued that they could take mitigation actions of their own accord—without observing the MRV standards.
Small island states, meanwhile, put forward high mitigation targets for both developed countries and emerging market economies.
The developing and developed blocs also remained at odds over financial assistance. In the non-binding Copenhagen Accord, developed countries announced that they would jointly raise $100 billion per year by 2020 to assist poor countries coping with climate change—a pledge rejected as an empty promise.
Zhao Cheng and Tian Fan are reporters with Xinhua News Agency. Wei Dongze is a reporter with People's Daily