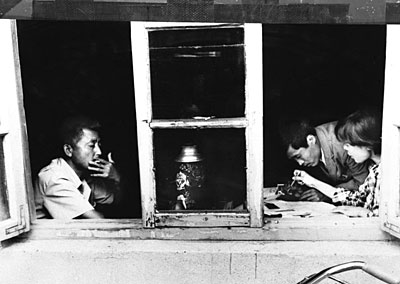 China began liquidiating financially insolvent companies in 1984, when the city of Shenyang in Liaoning Province in north China became a pilot city to make trials on enterprise restructuring reform. The city, as a heavy industrial base, was home to about 10,000 state-owned enterprises and nearly another 10,000 public collective businesses invested in by the state.
In 1984 the municipal government decided to encourage enterprises that enjoyed a sound economic performance, and close those that were not marketable with trading deficits, backward technology and poor management.
More than 20 years ago, China's economy was an under-planned economy that meant there was no unemployment and bankruptcy. "Market economy" was totally unknown. The Shenyang Government decided to make a breakthrough. In February 1985, it issued a document stipulating that any business with losses of two running years' that exceeded 80 percent of its total assets--a bankruptcy limit--would be warned with a "yellow card." If the enterprises remained in a poor condition they would be declared bankrupt.
On August 3, 1986, The Shenyang Explosion-Proof Equipment Factory was formally declared bankrupt by the city government.
In December 1986, enterprises throughout the country started to implement bankruptcy laws on trial. On August 27, 2006, the Enterprise Bankruptcy Law of the People's Republic of China was formally promulgated. Incomplete statistics show that the number of enterprises becoming bankrupt in Shenyang exceeded 100 in the past 30 years.
(Source: Xinhua)