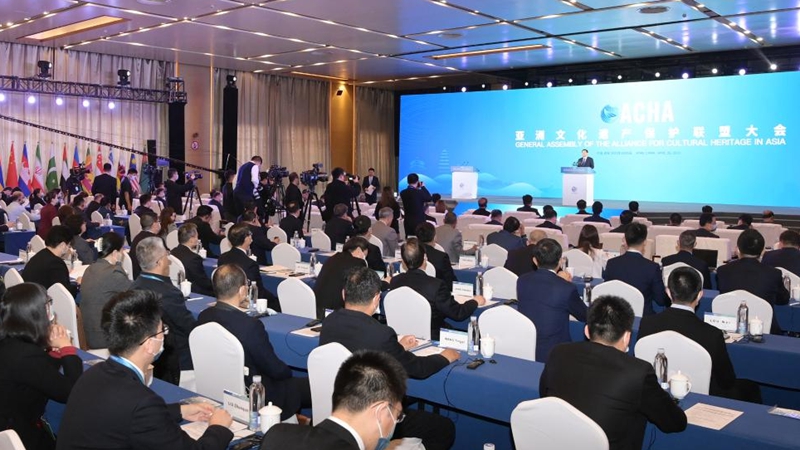 The General Assembly of the Alliance for Cultural Heritage in Asia kicks off in Xi'an, northwest China's Shaanxi Province, April 25, 2023. (XINHUA)
Chinese President Xi Jinping sent a congratulatory letter to the General Assembly of the Alliance for Cultural Heritage in Asia on April 25.
Xi noted that as an important cradle of human civilization, Asia has nurtured and is home to an immeasurable wealth of cultural heritage, writing a splendid chapter in the annals of world civilizations.
The establishment of the alliance is conducive to protecting Asian cultural heritage and deepening exchanges among Asian civilizations, while making the garden of world civilizations more flourishing and contributing to the progress of human civilization, he stressed.
Within the framework of the alliance, China is willing to work with all Asian countries to strengthen experience sharing on cultural heritage preservation, promote international cooperation in the cultural heritage sector, and establish a network for dialogue and cooperation among civilizations, said Xi.
He added that China is ready to join hands with Asian countries to promote mutual understanding, forge closer bonds between peoples of different countries, and jointly promote the progress of human civilization.
The general assembly was held in Xi'an, Shaanxi Province on April 25. It was jointly hosted by the Ministry of Culture and Tourism, the National Cultural Heritage Administration and the Shaanxi Provincial People's Government.