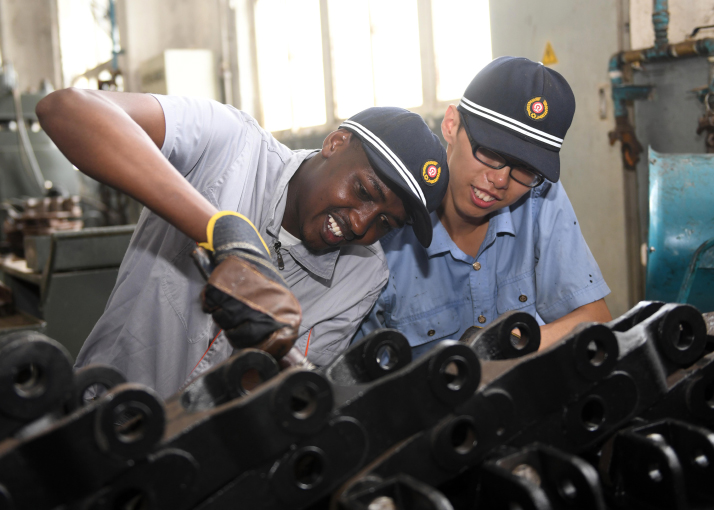 A Kenyan student studying in China practices his skills under the guidance of a Chinese worker at a rail yard in Jinan, capital of east China's Shandong Province, on July 24 (XINHUA)
2018 is an important year for China-Africa relations as the Forum on China-Africa Cooperation (FOCAC) holds its latest summit in Beijing in early September. Whenever FOCAC holds a ministerial conference or summit, concrete measures are deliberated between China and African countries to further boost bilateral cooperation across various fields. At the FOCAC Johannesburg Summit held in December 2015, Chinese President Xi Jinping put forward 10 China-Africa cooperation plans in areas such as industrialization, agricultural modernization, infrastructure and financial services. To ensure the successful implementation of the plans, it was also announced that China would offer $60 billion of funding support.

What new measures will come out of the FOCAC Beijing summit? Beijing Review asked the ambassadors of five African nations in Beijing about their views and expectations for the event.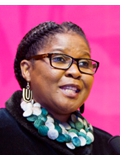 Dolana Msimang, South African Ambassador to China
South Africa hosted the FOCAC Johannesburg Summit in December 2015, under the theme Africa-China Progressing Together: Win-Win Cooperation for Common Development. The summit further consolidated the partnership between Africa and China through South-South cooperation, with a special focus on industrialization and the regional integration of economies in Africa. It was the first FOCAC summit on African soil that led to major breakthroughs as we stepped up our efforts to bring more meaning to Africa-China solidarity through concrete business and commercial ventures.
At the Johannesburg Summit, President Xi made several promises to Africa. He pledged $60 billion to ensure that we remove all the impediments that prevent Africa from developing at the pace it is supposed to develop at. China has now made a very big footprint in Africa, especially with regard to infrastructure development, agriculture, particularly its modernization, and manufacturing, and in almost every corner of the continent China's significance is very positively felt. Some African countries have seen roads being built, and others have seen airports or parliament buildings being constructed. These are significant inputs by China.
South Africa will continue to actively drive Africa's regional integration efforts, including developing continental north-south rail and road links, expanding ports and energy capacity, and improving skills. This directly speaks to the African Union Agenda 2063, which is at the core of South Africa's foreign policy.
The industrialization effort on the African continent is dependent on various countries' ability to attract foreign direct investment. China is strategically positioned to cooperate with Africa to realize its dreams in this regard. Partnering with China will yield more tangible results if the investments can create local employment in a socially and environmentally sustainable way.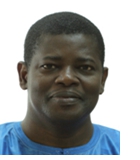 Mamadou Ndiaye, Senegalese Ambassador to China
This year marks the 18th anniversary since the founding of FOCAC, which has now reached an age of maturity. FOCAC has strengthened relations between China and Africa at all levels, but now we must reach new heights. Africa is currently implementing its Agenda 2063 development program and we need China's support, especially with regard to integrating projects in areas of connectivity, energy, roads, telecommunications, railways and even airways. All of these will promote intra-African trade.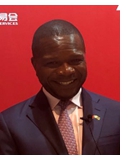 Paul Chikawa, Zimbabwean Ambassador to China
My expectations are very high because FOCAC is the premier platform for China-Africa cooperation in various fields, focusing especially on economic cooperation. In December 2015, during the FOCAC Johannesburg Summit in South Africa, President Xi announced 10 major cooperation plans between China and Africa and unveiled a budget of $60 billion.
I am very optimistic that this year's summit will see more happenings between China and Africa. For Zimbabwe, a country that was there in the beginning, I expect lots of cooperation in various areas—these could be agriculture, mining, tourism, people-to-people exchanges, cultural exchanges, media exchanges or health and security.
Overall, I am very optimistic that this is an opportunity where the Chinese leadership, represented by President Xi, and various African leaders will find opportunities to discuss win-win cooperation under the present framework of what President Xi has created in socialism with Chinese characteristics for a new era and a community with a shared future for mankind.
FOCAC has boosted bilateral investment cooperation and trade relations. Just to illustrate this, when FOCAC started in 2000, China was Zimbabwe's leading foreign direct investor. The country invested about $600 million that year and was the Number one investment partner for a number of years afterward. China has become the second biggest trading partner of Zimbabwe and all this is because FOCAC has given the platform and the umbrella to promote trade and investment relations, so it is a positive kind of relationship for us.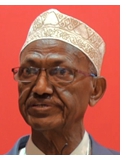 Yusuf Hassan Ibrahim,Somalian Ambassador to China
FOCAC has always been a successful forum bringing Africa and China together, working and doing everything possible to serve the peoples of China and Africa. As FOCAC will be held in Beijing this year, it is a good opportunity for the leaders of China and Africa to get together and continue the progress they have achieved in previous years.
The ambitious cooperation plans coming out of the Johannesburg Summit of FOCAC in December 2015, which have been implemented in the last three years, will be an example of the success and progress that FOCAC can achieve after the forthcoming Beijing Summit.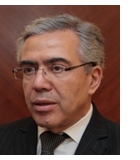 Ahcène Boukhelfa, Algerian Ambassador to China
Algeria has been a member of FOCAC since its creation in 2000 and we have actively taken part in all of the meetings. On each occasion, we put forward ideas and suggestions aimed at advancing cooperation between China and Africa. Since the creation of the forum, relations between China and Africa in all fields have developed and grown in a quite remarkable way. Needless to say, we shall continue to work within the framework of the forum with Africans and Chinese to develop relations between the two sides, to help our ideas grow, and to develop cooperation projects in Africa with technical, financial and technological support from China when needed.
China also benefits from this cooperation and exchange, so we are talking about win-win relations that benefit both African countries and our Chinese friends. Algeria will continue to work under this framework for the development of Africa. We are an African country and deeply committed to African unity and development, and to the development of Algeria for the prosperity and well-being of its people. Many things have been achieved already thanks to our cooperation with China, and we still have much more to achieve.
Copyedited by Francisco Little and Laurence Coulton
Comments to yulintao@bjreview.com