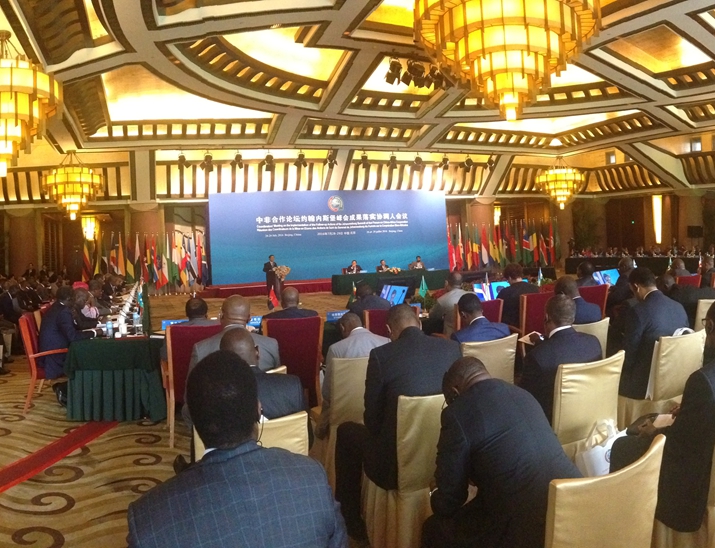 The Coordinators' Meeting of the Implementation of the Follow-up Actions of the FOCAC Johannesburg Summit is held on July 29 in Beijing (LIU JIAN)
China is now deeply involved in Africa's industrialization and agricultural modernization with a focus on financing and investment cooperation, said Chinese Foreign Minister Wang Yi. He was delivering a work report at the Coordinators' Meeting of the Implementation of the Follow-up Actions of the Johannesburg Summit of the Forum on China-Africa Cooperation (FOCAC) on July 29 in Beijing.
"Investment cooperation has become a new momentum to boost China-Africa cooperation, and it's a mutually beneficial cooperation model," said Wang. "It speeds up Africa's industrialization and improves its independent development capacity, while it brings Chinese equipment, technologies and products to African countries via industrial capacity cooperation, which fuels China's economic growth."
More than 100 Chinese and African ministerial officials attended the meeting to evaluate, facilitate and review the process of the implementation of agreements reached at the FOCAC Johannesburg Summit.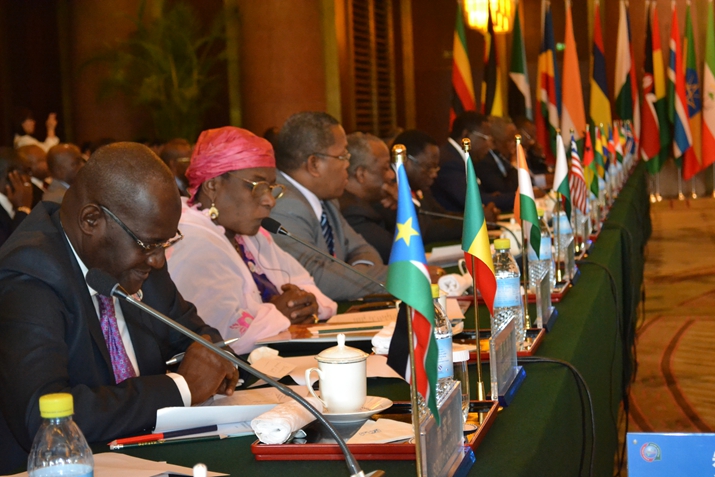 Participants at the meeting (LIU JIAN)
Last December, at the Johannesburg Summit, Chinese President Xi Jinping announced 10 major China-Africa cooperation plans for the period 2016-18, backed by grants, funds, zero-interest loans and loans on favorable terms valued at $60 billion.
China and Africa have signed 243 cooperation agreements of various kinds worth $50.725 billion since the summit, including $46 billion of Chinese direct investment and commercial loans, accounting for 91 percent of the total volume, said Chinese Vice Foreign Minister Zhang Ming at the press briefing after the meeting.
Xi sent a congratulatory message to the meeting, saying that over the past six months, China and Africa worked together to overcome the negative impact of the sluggish world economy, reached consensus on jointly implementing the outcomes of the summit, and achieved tangible results in the cooperation.
Most African economies are now dependent on agriculture, yet they look forward to upgrading their industrial capacity, said Ambassador Mohamed Edrees, Egypt's Assistant Foreign Minister for African Affairs. Edrees said there is now a realization in Africa that to achieve significant development in many fields, there must be industrial development and not just dependence on agriculture alone.
The Johannesburg Summit unveiled a new engine of growth for Africa and set a new paradigm of development cooperation, said Anil Sooklal, South Africa's coordinator on implementing agreements at the summit and Deputy Director General of the country's Department of International Relations and Cooperation, at the press briefing. It's not a paradigm based on donor-recipient relationship. The China-Africa relationship is the one between partners and equals, he said.
On July 30, a group of more than 90 participants, including African ministers and ambassadors to China, visited China-Singapore Suzhou Industrial Park in Suzhou, east China's Jiangsu Province.
"We are impressed by how Suzhou has developed its industrial parks in a short period of time, and how this generates modernization, industrialization and job creation, and this is what Africa is trying to emulate," Sooklal told ChinAfrica.
"What better partner [can] we have than a country that has experienced it and [is] now willing to share the experience with us? That's why the partnership is so intense," he added.FOCAC