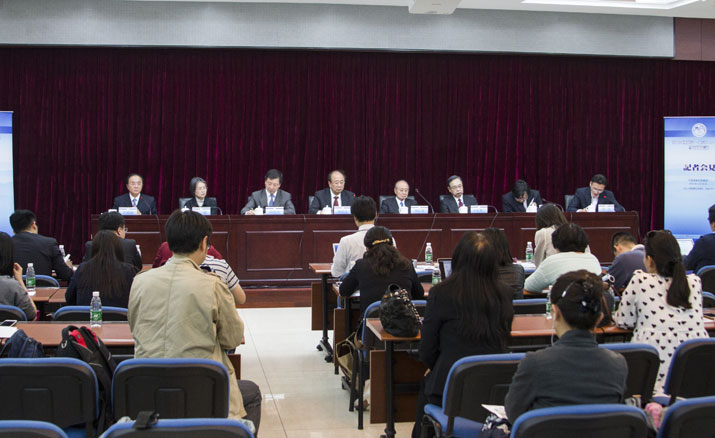 Chinese and Japanese representatives attend a press conference after holding a preparatory meeting for the 12th Beijing-Tokyo Forum in Beijing on April 28 (WANG XIANG)
A preparatory meeting for the 12th Beijing-Tokyo Forum was held in Beijing on April 28. Since being initiated in 2005, the annual forum has been held alternatively between the capitals. It has become a prominent platform to facilitate face-to-face exchange between the two nations.
China International Publishing Group (CIPG) and Japanese nonprofit think tank Genron NPO will co-host this year's forum in Tokyo in late September, having also hosted the 11th forum in Beijing last October.
The primary focus for this year's forum will be on peace in East Asia and the world economy. There will be discussions on strategic mutual interests and economic cooperation between China and Japan.
Sub-forums for politics and diplomacy, economy and trade, security as well as the media will be set up. Additionally, polls on Sino-Japanese relations will be conducted in both countries, with the results published prior to the forum.
During the meeting, representatives agreed for the need to increase youth participation in the forum and for useful suggestions to be offered in areas of Sino-Japanese cooperation. The ultimately objective is to pool wisdom from the two nations, strengthen cultural bonds and provide insight for improving bilateral relations between Asia's largest economies.
Copyedited by Dominic James Madar