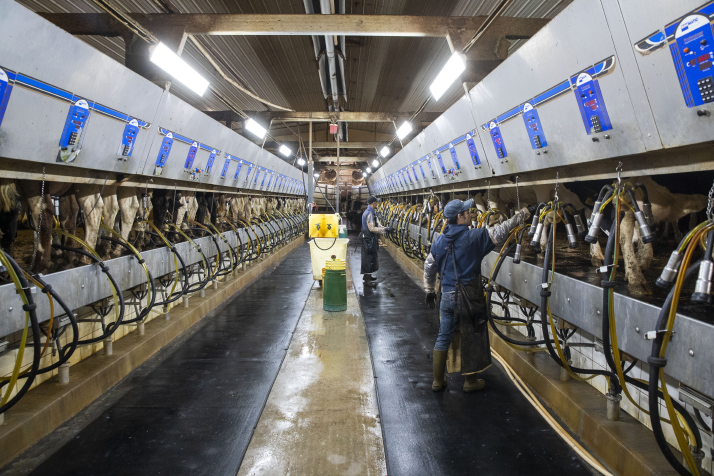 Workers milk cows at a dairy farm in Iowa in the U.S. on October 28. U.S. dairy farmers want an early resolution of the China-U.S. trade friction so that more of their products can be exported to China (XINHUA)
Sino-U.S. Trade Friction Evolved
Trade friction between China and the U.S. continued throughout 2019, with ups and downs in bilateral negotiations becoming the new normal.
The U.S. deepened its technology restrictions against China. In May, the U.S. Department of Commerce added Huawei to its Entity List, which restricts U.S. companies from doing business with the Chinese technology giant.
On June 29, Chinese President Xi Jinping met with U.S. President Donald Trump on the sidelines of the Group of 20 Summit in Osaka, Japan, where the leaders agreed to jointly advance the China-U.S. relationship based on coordination, cooperation and stability. The two countries announced in December that they had agreed on the text of a phase-one economic and trade agreement.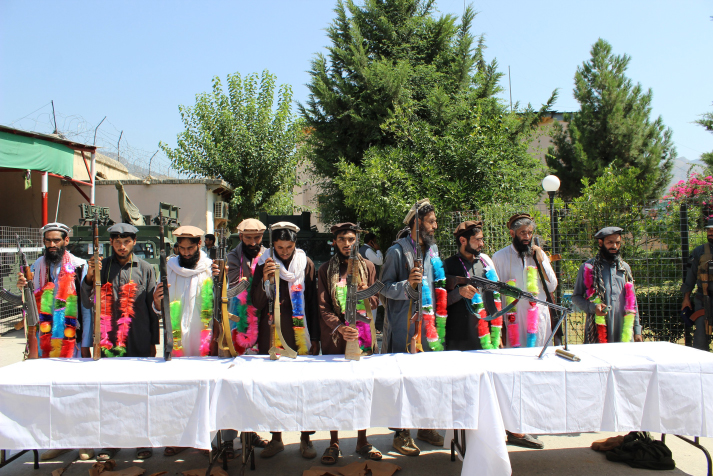 "Islamic State" militants surrender to government security forces in Kunar Province, Afghanistan, on August 22 (XINHUA)
Abu Bakr al-Baghdadi Killed
The leader of the "Islamic State" (IS) group since 2010, Abu Bakr al-Baghdadi, was killed during a U.S. raid in Syria on October 26. IS once controlled large swaths of territory in Syria and Iraq, where it implemented a brutal version of Islamic law. The group has inspired terrorist attacks around the world. In more recent years, IS has been heavily weakened by international anti-terrorist operations.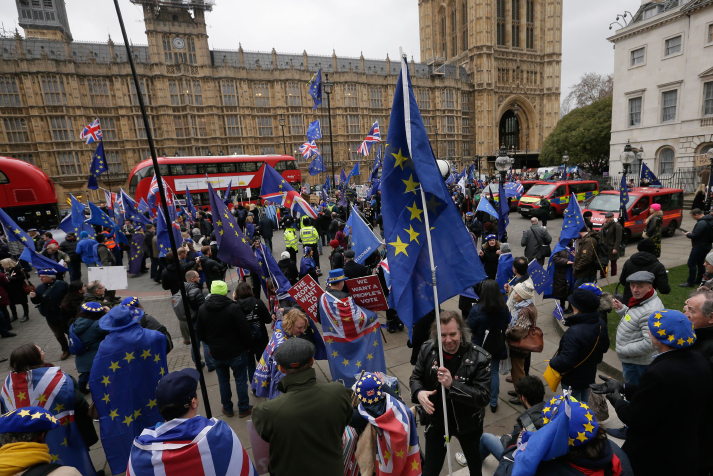 People wave flags and placards outside the Palace of Westminster on January 15 in London, the day parliament rejected a Brexit deal reached with the European Union (XINHUA)
Brexit Deal Reached
Two weeks before the deadline of October 31, President of the European Commission Jean-Claude Juncker and UK Prime Minister Boris Johnson announced a Brexit deal, avoiding a "no-deal Brexit."
However, the UK Parliament blocked the deal, leading Johnson to call for snap elections, where his Conservative Party won a majority in December. This has most likely sealed the possibility that the UK will leave the European Union on January 31, 2020, the latest deadline.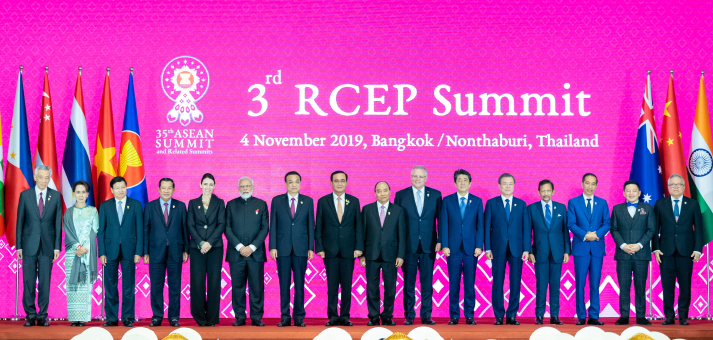 Chinese Premier Li Keqiang (seventh left) attends the Third RCEP Summit in Bangkok, Thailand, on November 4 (XINHUA)
RCEP Talks Concluded
Leaders from 15 of the 16 participating countries issued a joint declaration stating that they had concluded talks on the Regional Comprehensive Economic Partnership (RCEP) agreement at the Third RCEP Summit in Bangkok, Thailand, on November 4. Negotiating teams kicked off text reviews, with countries pledging to sign the agreement in 2020, which will lead to the creation of a major free trade area in the Asia-Pacific region.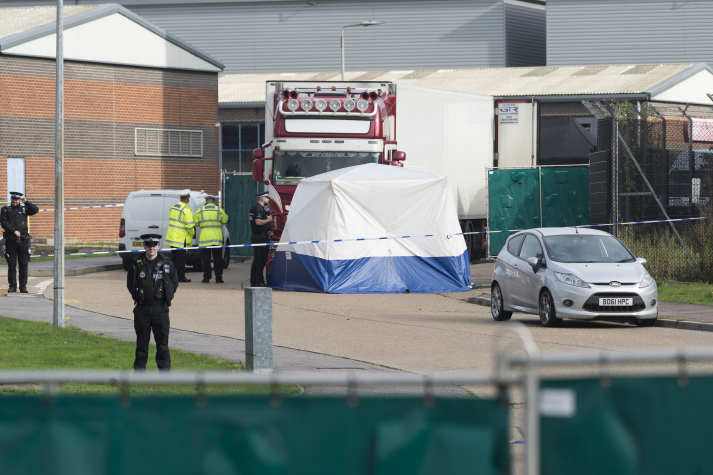 Police stand guard near the refrigerated truck where the bodies of 39 Vietnamese migrants were found in London, the UK, on October 23 (XINHUA)
Migrants Found Dead in London
Thirty-nine bodies were found in a refrigerated truck container in an industrial park outside London on October 23. All victims were from Viet Nam looking for job opportunities, and had been smuggled into the UK through a human-trafficking network. According to reports, a large number of Vietnamese migrants enter the UK this way. The majority of them come from two of the country's poorest provinces.
Pedestrians walk past billboards bearing the flags of Japan and the Republic of Korea in Tokyo, Japan, on August 2 (XINHUA)
Japan-ROK Trade Spat Unfolded
A trade dispute between Japan and the ROK has continued to escalate since July 4, when Japan tightened restrictions on exports of three important materials critical for making semiconductors and display screens. That was followed by the two countries' removal of each other from their respective export control whitelists, which is an index of trusted trade partners. The ROK was the only Asian country on Japan's list.
Behind the tension is the legacy of Japan's colonial occupation of the ROK in the first half of the 20th century. The trade spat has not only taken a toll on bilateral business ties but also spilled over and had regional and global repercussions.
A policy dialogue between Japan and the ROK was held in Tokyo on December 16. Although no settlement was reached on the sharp differences regarding Japanese restrictions on hi-tech exports, both sides showed a willingness to continue talks.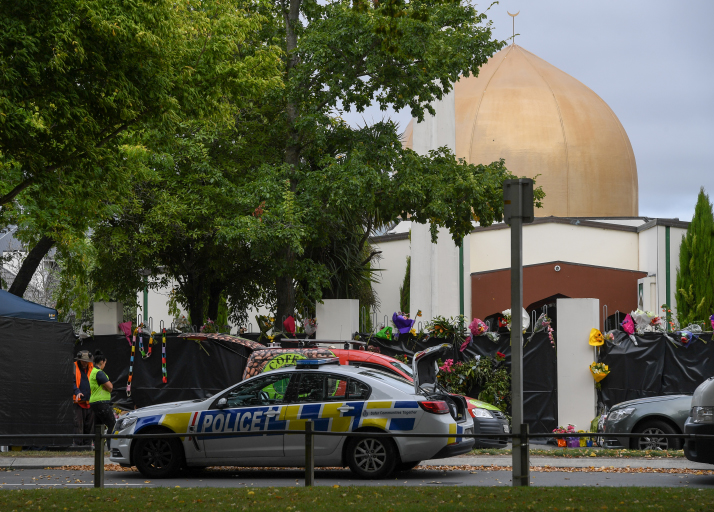 The Linwood Mosque is cordoned off on March 21, six days after a shooter killed 51 people there and at another mosque in total in Christchurch, New Zealand (XINHUA)
Mass Shootings at New Zealand Mosques
Fifty-one people were killed and another 50 injured in shootings at two mosques in Christchurch, New Zealand, on March 15, marking the worst acts of violence in the country in nearly three decades. Shooter Brenton Tarrant posted a 74-page, hate-filled screed online, and then live streamed the killings on Facebook. His Twitter account was filled with anti-Muslim and anti-immigrant rhetoric.
New Zealand's Prime Minister Jacinda Ardern vowed to change her country's gun laws after the terrorist attacks. UN Secretary General António Guterres urged the international community to stand united against anti-Muslim hatred.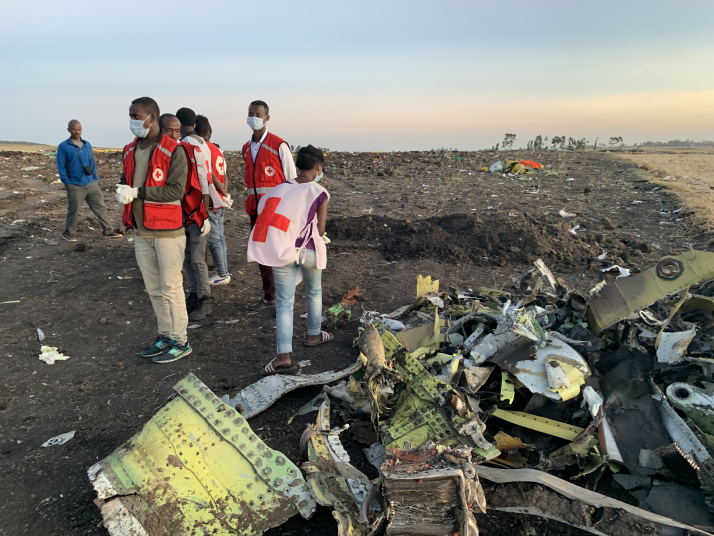 Rescue workers clear the wreckage of the Ethiopian Airlines Boeing 737 MAX 8 that crashed near Addis Ababa, capital of Ethiopia, on March 10 (XINHUA)
Boeing 737 MAX 8 Production Suspended After Another Fatal Crash
An Ethiopian Airlines Boeing 737 MAX 8 crashed shortly after takeoff on March 10, killing all 149 passengers and eight crew members aboard. This was the second catastrophic accident involving the aircraft, following a crash in Indonesia in October 2018, which killed 189 people.
The model was then grounded by China, the U.S. and other countries. Investigations blamed a faulty sensor and problems with the flight control system.
On December 16, Boeing announced it would suspend the production of the aircraft beginning in January 2020.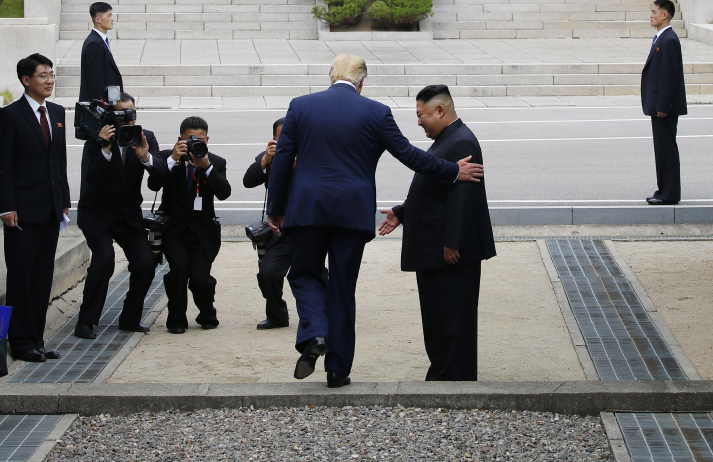 At the invitation of DPRK leader Kim Jong Un, U.S. President Donald Trump crosses the border in Panmunjom on June 30, becoming the first sitting U.S. president to step onto DPRK soil (XINHUA)
DPRK-U.S. Tensions Thawed, Then Plateaued
Tensions on the Korean Peninsula eased early in the year marked by two meetings between Democratic People's Republic of Korea (DPRK) leader Kim Jong Un and U.S. President Donald Trump. After a historic first meeting in Singapore in 2018, the two met again in Hanoi, Viet Nam, in February, with a third meeting in Panmunjom, a village in the demilitarized zone between the DPRK and the Republic of Korea (ROK), in June. Trump became the first sitting U.S. president to cross into the DPRK.
However, as the deadline for a denuclearization deal was set to pass with no agreement in place, the DPRK conducted a series of weapon tests and Trump launched a war of words against the country. Thus, the future of DPRK-U.S. relations remains uncertain.
The first photo of a black hole (XINHUA)
First Picture of a Black Hole
The first photo of a black hole was unveiled on April 10. This extraordinary scientific feat was accomplished by a team of more than 200 researchers who assembled data gathered by eight telescopes around the world designed to observe black holes. The image helps confirm Albert Einstein's theory of general relativity.