Rwanda's Ambassador to China Lt. Gen. Charles Kayonga has praised the Belt and Road Initiative as a platform for Africa to grow with the rest of the world.
Kayonga told ChinAfrica magazine that the initiative, put forward by Chinese President Xi Jinping, gives developing countries space to have a say in the global economy, create jobs and ensure prosperity.
He noted that China's involvement in Africa's capacity building is now gaining momentum because, as he puts it, "China is further opening up, doing further reforms, regulating laws, and taking lots of resources into Africa."
"We know that Africa's human capital, for instance, is much more advanced today, and that's why African leaders are talking of retaining Africa's skilled people by giving them jobs, creating [new] industries, exploiting our raw resources instead of exporting them unprocessed and so on," Kayonga said, adding that China's Belt and Road Initiative is good for Africa, and is also in line with the vision of the continent's Agenda 2063.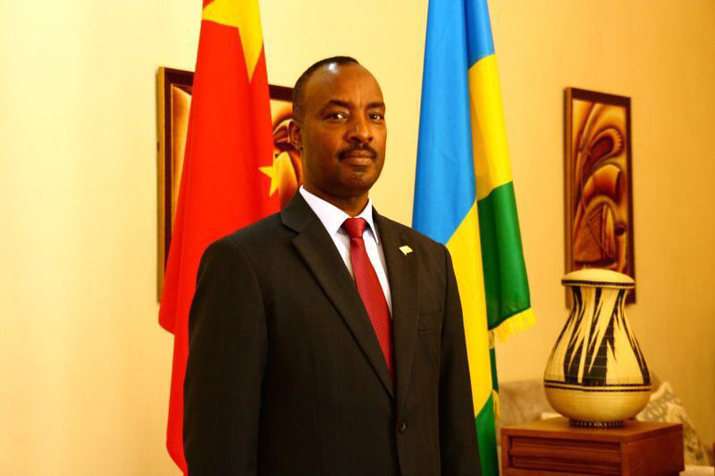 Lt. Gen. Charles Kayonga
The Belt and Road Initiative is one of the mechanisms for infrastructural development. East Africa is collaborating with China to develop a standard gauge railway project from Mombasa in Kenya through Uganda to Rwanda and potentially to Burundi and the Democratic Republic of the Congo.
Kayonga said that the initiative would open up Rwanda to the world more than ever before.
Leap forward
The historical Silk Road stopped at the East African Coast. Rwanda's location at the convergence of the East and Central Africa regions serves as a land bridge between these two important African regions in terms of agriculture, mineral resources, population, and tourism resources.
The Belt and Road Initiative, reaching Rwanda and beyond, will be a leap forward in the process of not only facilitating integration of the continent's economy into the global one, but also enhancing political integration.
Rwanda continues to enjoy win-win cooperation with China in various economic and social sectors like people-to-people exchanges, which spans health, education and culture amongst others.
"Our people are benefiting from medical attention of Chinese doctors running two hospitals built by China; a good number of our students are studying on scholarships in China in some of the best universities; while others are studying in Chinese built polytechnic institutions at home. We have built a number of roads on free interest loans that are greatly improving internal connectivity in the country. China has also pledged to support the construction of the East Africa standard gauge railway from Kenya to Uganda and Rwanda, and from Dar es Salaam City of Tanzania to Rwanda and beyond," Kayonga said.
The 21st Century Maritime Silk Road is planned to create connections among regional waterways. More than 60 countries, with a combined GDP of $21 trillion, have expressed interest in participating in the belt and road action plan.