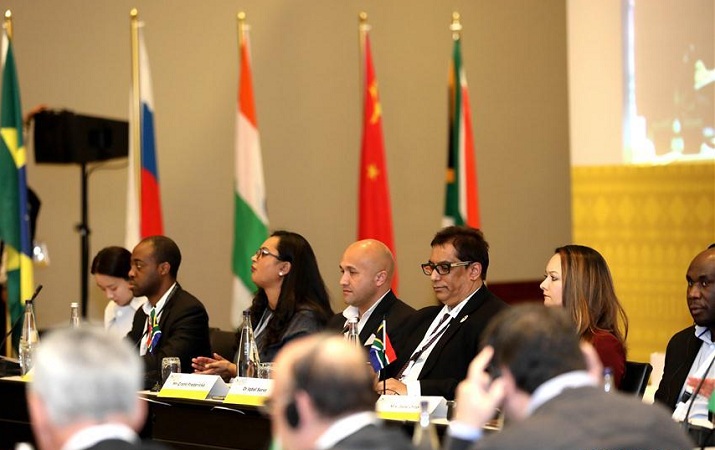 Representatives attend the third BRICS Media Forum in Cape Town, South Africa, on July 18 (XINHUA)
The 2018 BRICS Media Forum concluded July 19 after the leaders of mainstream media organizations agreed on an action plan to promote media cooperation during 2018-2019.
The action plan said that consensus was reached after in-depth exchanges on topics including the media's role and responsibility in strengthening the BRICS narrative, enhancing cooperation among new media in BRICS countries, as well as media cooperation between BRICS and Africa.
Participating media organizations described how the world is undergoing major development, transformation and adjustment amid growing uncertainties and destabilizing factors, but building a community of common destiny remains the main objective for the development of humanity.
In keeping with the BRICS spirit of openness, inclusivity and cooperation, and to contribute to a brighter future for mankind, the action plan urged BRICS media organizations to improve mutual learning and draw from each other's experiences, further promote personnel exchanges and expand information exchanges.
Among the things to do in the plan, BRICS media organizations were urged to encourage exchanges between the nations' public and private media organizations, promote pragmatic cooperation throughout their media communities and consolidate and extend the circle of friends of BRICS media outlets.
It called for taking full advantage of new media like the Internet and social media, spreading good stories of BRICS cooperation and creating new highlights of BRICS reporting.
In terms of exchanges of personnel, the action plan said that BRICS countries should develop an education network to develop young journalists and establish a BRICS media academy for journalists, which will include workshops to be held wherever BRICS meetings are staged.
It also called for efforts to identify how BRICS media organizations can create an environment in which there can be people-to-people exchange between journalists and media people throughout the BRICS community, stressing that BRICS media participants agreed to carry out a cooperative action plan in the spirit of equity, pragmatism and mutual benefit.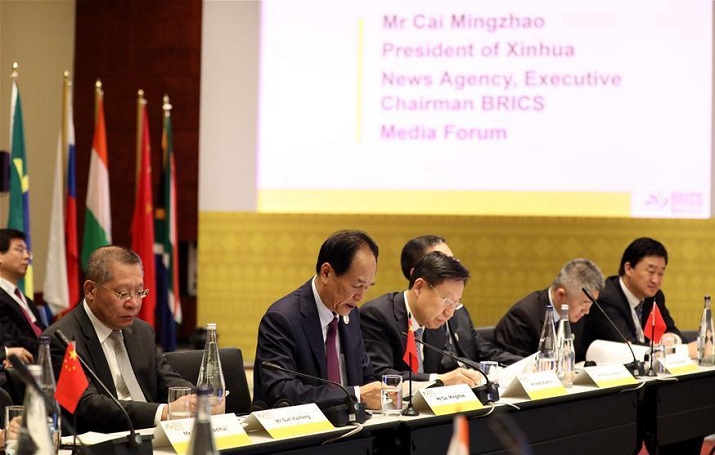 Representatives attend the third BRICS Media Forum in Cape Town, South Africa, on July 18 (XINHUA)
To acknowledge the significance of July 18, which was the centenary commemoration of Nelson Mandela and the opening day of the two-day event, the meeting agreed to adopt the "Cape Town Declaration 2018," which called for striving to learn from each other and to create pathways for the sharing of content, news and upholding the principles of responsible journalism and put measures in place to limit the spread of fake news.
In the document, BRICS member media organizations said that they would stand united and with one voice to declare that they should be included in the opportunity to report in a free and unbiased manner on issues pertaining to their own and member countries.
A total of 48 media organizations from the five BRICS countries of Brazil, Russia, India, China and South Africa, as well as from African nations including Namibia, Zambia and Ghana, among others, participated in the event.
The forum was co-hosted by South Africa's Independent Media and China's Xinhua News Agency.
(Xinhua News Agency July 19, 2018)