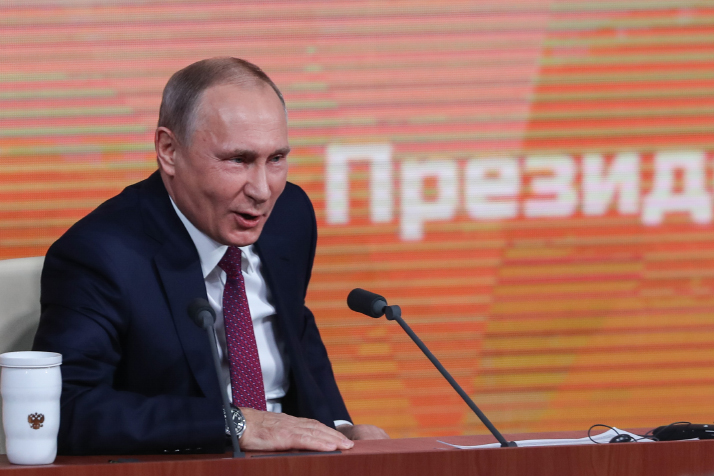 President Vladimir Putin discusses the recovery of the Russian economy at an annual press conference in Moscow on December 14, 2017 (XINHUA)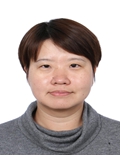 On December 27, 2017, Russian President Vladimir Putin submitted the nomination papers required for him to run for reelection in 2018, setting in motion his campaign for another six years in office. The current situation in Russia means that this is an election which Putin will inevitably win, and after being reelected, the man who has been at the forefront of Russian politics for 20 years will continue implementing orderly reforms while maintaining internal stability, fulfilling his promise to revitalize the Russian nation.
Fourth time lucky
In theory Putin faces competition from many candidates, with the head of Russia's Central Election Commission Ella Pamfilova stating on December 28, 2017 that the organization has already received nominations for presidential hopefuls from 51 political parties and independents.
Yet Putin still retains a clear advantage, and looks set to secure his fourth term in the Kremlin thanks to the remarkable contributions he has made to political stability, economic recovery and in restoring Russia's international influence.
Putin's political achievements during his primacy are multifold. He has reconstructed the state's authority, consolidated his concept of the power vertical, effectively cracked down on oligarchy and maintained general political stability. During his third term since 2012, Russia's incorporation of Crimea whilst avoiding a major military confrontation proved popular among his supporters, helping to peak both his political influence in Moscow and his approval ratings across the country.
Economically, Putin has focused on developing the economy and promoting state capitalism. Guided by his policies, Russia's economy enjoyed rapid growth in the first eight years of the 21st century. Under his leadership, Russia has also been able to weather the economic crisis caused by a slump in international oil prices and the economic sanctions imposed by the United States and the European Union following the Ukraine crisis in 2014. In 2017 Russia's economy finally recovered.
Putin has also been resolute in his defense of Russia's national interests and his unyielding approach has helped to maintain the country's status as a major global power. During his first two terms (2000-08), a pragmatic foreign policy was characterized by toughness and adaptability, a combination which managed to contain the decline of Russia's global status since the end of the Cold War, and to some extent restore its previously waning international position. Russia's growing influence beyond its borders was on full display in its hardline approach toward the Ukraine crisis and on military action in Syria.
It is precisely because Putin has brought stability to Russia that he enjoys such a firm foundation from which to rule. Polls show that 81 percent of the Russian population would agree that Putin has done a good job, and that 80 percent expressed trust in his leadership.
Putin's performances over his previous three terms will of course prove valuable to his reelection campaign, notwithstanding the rich political resources at his disposal which will also contribute to his pursuit of the presidency. After Putin announced his intention to run, Russian Prime Minister and head of the United Russia Party Dmitry Medvedev immediately revealed his party's "unconditional" support for Putin's candidacy. Opposition party A Just Russia and chairmen of Russia's upper and lower houses of parliament, the Federation Council and the State Duma, also expressed their backing for the president. Meanwhile, to prevent interference from Western countries, Putin signed into law a bill vesting the government with the power to label foreign-funded media outlets in Russia as "foreign agents" in late November 2017.
The sense that none of the other candidates are strong enough to rival Putin is reflected in a statement from the president's press secretary Dmitry Peskov: "We see many worthy people, but we see no rivals. From my point of view, there is still no real competitor for Putin, not even close."
Russian opposition forces are weak and dispersed, lacking a powerful leader, pragmatic ideas and practical strategies, especially the pro-Western opposition forces, who pose little challenge to Putin against a backdrop of rising nationalism within Russia.
Prominent opposition figure Alexei Navalny, widely regarded as Putin's most serious potential challenger, has been barred from contesting the 2018 election because of his conviction in a fraud case. Some skeptics even suggest that the candidacy of former reality TV host Ksenia Sobchak amounts to a Kremlin plan for "managed democracy" whereby a high-profile opposition candidate is picked to give the illusion of political pluralism. According to recent statistics, 70 percent of those polled were in favor of another term with Putin as their president.
Putin-ism
The term Putinism has come to denote Putin's policy as defined by three principal aspects. Politically, it focuses on sovereign democracy to enact appropriate change to the current political system. Economically, national development forms the core objective of an economic reform program based on sustainable growth. The diplomatic goal of Putinism is to make Russia one of the significant poles in a multipolar world.
Russia's progress in recent years demonstrates that Putinism is well suited to present national circumstances while also representing the will of the Russian people. If Putin wins reelection this year, it looks likely that he will continue with the strategy that has already won him three presidential terms, seeking to further promote Russia's development.
Putin will continue to consolidate political stability while instituting the appropriate reforms. Since 2017, protests have taken place in many cities across Russia, in which predominantly young activists have expressed discontent over corruption within the political system. In an effort to stabilize the domestic situation, Putin will likely intensify reforms so as to break the control of Russia's traditional elites, redistributing political and economic power. He has so far been working to build a younger, more dynamic and more professional political team, demonstrated by the replacement of 16 governors in 2017. Such a mass reshuffle of high-ranking officials serves not only to prepare for Putin's new term, but also to prepare a new generation of political actors for the post-Putin era.
In terms of the economy, Putin is expected to gradually reform the economic structure. Although Russia's economy has again started to grow, recovery will remain slow over the next two to three years, with an estimated annual growth rate lower than 2 percent due to the uncertainty of international oil prices and the sanctions imposed by Western countries. If the incoming government is unable to transform a low growth rate in the economy, dissatisfaction will result, affecting social stability and even posing a direct challenge to Putin's authority.
Economic restructuring has garnered consensus among Russian elites and it must be enacted on the premise of stability. It is therefore likely that Putin will concentrate first on stimulating economic vigor and accumulating capital to drive Russia's economy from recovery to growth. Once this has been achieved, he will pursue an innovative economic strategy.
On diplomacy, Putin will maintain his commitment to Russia's international revitalization. In addition to further strengthening Russia's status among the Commonwealth of Independent States, he will also promote the construction of the Eurasian Economic Union (EAEU) that incorporates Russia, Armenia, Belarus, Kazakhstan and Kyrgyzstan.
It is possible that we might also see Putin seeking to improve relations with Western powers, since the deterioration of this relationship has had a profoundly negative impact on Russia's development. Since the Ukraine crisis, the EU has imposed economic sanctions against Russia, which are set to last until July 31, 2018. Russia's ties with the United States have also failed to improve in ways that many expected following Donald Trump's arrival in the White House. In light of these realities, a certain degree of reconciliation with Western powers would be beneficial to Putin's plans.
In the future, Russia will also continue to strengthen cooperation with Asian nations in order to facilitate its economic development, especially in Siberia and the Far East. Moreover, Russia will conduct its diplomacy by engaging in multilateral mechanisms, such as the Shanghai Cooperation Organization (SCO), BRICS and
the G20, in order to build trust and expand its influence.
Ties with China
Over the past five years, Putin and Chinese President Xi Jinping have held over 20 meetings and trust has been enhanced on both sides. Under the leadership of Xi and Putin, the China-Russia comprehensive strategic partnership of coordination will continue to develop.
From January to November 2017, trade volume between the two countries was $76 billion, up 20 percent on the previous year. The construction of a China-EAEU free trade area took its first step as negotiations for a trade and economic cooperation agreement concluded in October 2017. China and Russia are also making breakthroughs in fields such as energy, investment, infrastructure and aerospace. The two countries have also launched various cultural and people-to-people exchange programs to garner greater public support for bilateral friendship. Polls in Russia suggest that China has surpassed Belarus to become Russia's closest international friend.
Russia has also cooperated with China under the framework of multilateral mechanisms such as the UN, the G20, the SCO and BRICS, and together acted as the ballast necessary to promote the sustained and steady growth of the global economy and to maintain world peace.
The strengthening of the China-Russia relationship is central to the strategies of both countries. Regardless of what lies ahead, it is in the interests of both sides to boost bilateral cooperation. Speaking at a recent press conference, Putin said that there was popular support in Russia for the cultivation of the relationship between China and Russia, and as such, whatever the outcome of the upcoming presidential election, ties between the two nations will be unaffected and the China-Russia comprehensive strategic partnership of coordination will be enhanced.
The author is an associate researcher with the China Institute of International Studies
Copyedited by Laurence Coulton
Comments to yulintao@bjreview.com