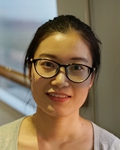 Chen Ying, 27, working with an audit firm in Hangzhou
Barack Obama. He is the leader of a developed country whose people are mostly white while he is not. He must have some special charisma to have been able to become the president of the United States.
I would ask him about his attitude to China and Hangzhou. China is a developing country and there is a large distance between it and the United States, both economically and culturally. I want him and the other leaders coming to the summit to learn about China and Hangzhou. We welcome them to Hangzhou and hope there will be a good exchange between Hangzhou, China and their own country.
I am very proud that Hangzhou is hosting the G20 Summit. It is a chance for the city to promote its charm and culture. Hangzhou is a very interesting city and we would like to introduce it to the world.
Yang Yinshu, 40, businessman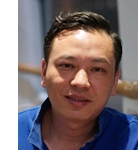 Vladimir Putin. He is such a strong character. I can't even in my wildest dreams think of meeting him, let alone have a conversation with him. But if I did, being a businessman, I would ask him about the business environment in Russia.
If Chinese businessmen want to invest in Russia, does the Russian Government have any preferential policies for them? What kind of problems could they face? And what about the risks? If there is any turbulence, would their investment be protected?
As for the G20 Summit, I have seen what big events can do for cities. I lived in Beijing for 15 years and saw the amazing changes and development after the 2008 Olympic Games. I hope the G20 Summit will do the same for Hangzhou. Though it is relatively smaller than Beijing or Shanghai, Hangzhou is unique. It was the capital during the time of the Song Dynasty (960-1279) and is steeped in culture and history.
In addition, it has a fantastic environment with a clean city, good air quality and a comfortable life. The local economy and innovation have progressed remarkably and I hope the G20 Summit will boost both.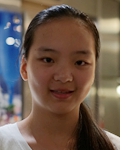 Xu Shidi, 14, eighth grader
Shinzo Abe. There are too many conflicts between China and Japan these years. I hope both countries would be able to coexist in a friendly and peaceful manner. I would tell him about Chinese culture so that the cultural differences between China and Japan may be bridged. I would also ask him about Japanese culture because it is very popular in China, especially with young people.
Liu Xiaohong, 39, businesswoman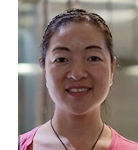 Barack Obama. The United States has developed so fast economically that it could be a role model for China. The financial systems of the United States are very well developed, and we could learn from it. I would like to suggest the United States buy high-speed railways from China. High-speed railway technology is one of the strength of China, but railways are not so well developed in the United States, and so I think the two countries can cooperate with each other in this field. It is an example of what China could contribute to the world. That's also on the agenda of the G20, too--learning from one another and contributing to the development of the whole world.
I am proud that the summit is being held in Hangzhou because everyone in the world would know Hangzhou. It's one of the ancient cities in the word. It's also the birthplace of Alibaba, the Chinese company that now runs a global financial network. I hope Hangzhou will be the birthplace of other global companies in the future.
(Reporting from Hangzhou)
Copyedity by Sudeshna Sarkar
Comments to zanjifang@bjreview.com