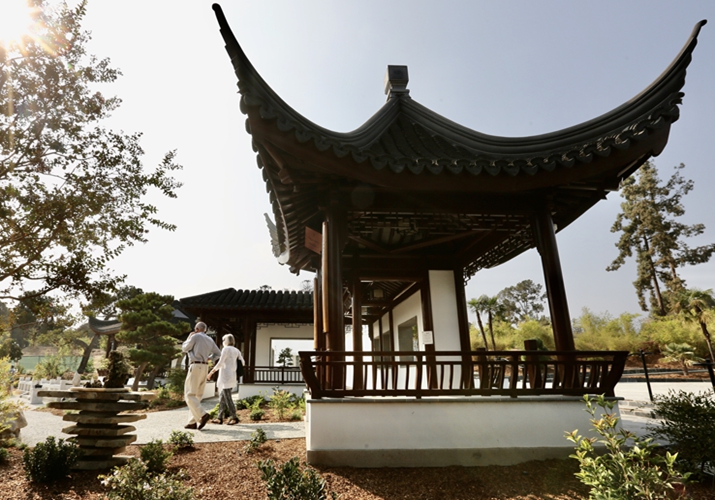 People visit the traditional Chinese garden Liu Fang Yuan, or the Garden of Flowing Fragrance, in Los Angeles County, California, the U.S., on October 9, 2020 (XINHUA)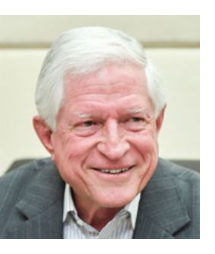 There is a great deal of speculation regarding a Joe Biden presidency, including whether it will soothe the existing toxic relationship between the U.S. and China. While many credit Donald Trump with "standing up to China" and question whether Biden will do the same, these same pundits doubt the ever-worsening relationship between the two world powers will materially change under the Biden administration.
This is based on two false assumptions: First, Trump's actions on China have been effective; second, Biden's mindset, experience, and leadership approach will not take him in a different direction.
Biden's approach to China will be fundamentally different not because he is especially, or even slightly, pro-China, but because his mindset and experiences have shaped a style of leading that is so fundamentally different from Trump's.
Where Trump is an ideology focused on high-level themes--"Make America Great Again," or "the virus will simply disappear"--Biden is a pragmatist, focused on bringing about positive change. While Trump created ungrounded narratives to suit his political purposes--"trade wars are easy to win" or "masks and social distancing are ineffective against the virus"--Biden is more fact-based with seasoned advisors surrounding him. While Trump delegated, with disastrous results, full responsibility for the coronavirus response to states, Biden and his team are already well into development of an aggressive rational program to defeat the virus. Trump's team continued to be decimated by turnover, even during the transition period, whereas Biden's transition team and proposed cabinet are being staffed with seasoned professionals.
Starkest of all, while Trump creates and thrives off conflict, Biden has spent his entire career as a negotiator--first as congressman who frequently reached across the aisle, and later as vice president under Barack Obama, where he deepened his extensive experience in foreign affairs to negotiate and resolve even more conflicts.
Biden vs. Trump
Trump's trade war with China has utterly failed. His assertion that "trade wars are easy to win" has been entirely disproved. Congressional and economists' studies estimate the trade war has cost the U.S. a half of percent in GDP growth and increased inflation by the same percentage. The merchandise trade deficit, predicted to decline, increased by $100 billion from 2016 to 2019. The tariffs Trump claimed the Chinese would pay were shouldered by American consumers through higher prices. The manufacturing jobs lost to China were predominantly redirected to even lower-cost countries in Southeast Asia, not domestically to the U.S. The trade war temporarily dampened the Chinese economy, but was nothing compared to the advantage China realized thanks to its more effective containment of the coronavirus. China's GDP growth in 2020 reached 2.3 percent year on year, according to the National Bureau of Statistics, versus a 4-percent decline for the U.S.
By limiting visas for highly educated foreign students--many from China--and pulling out of the Trans-Pacific Partnership (TPP) trade agreement, the U.S. ceded crucial ground and allowed China further influence in the global playing field. China played an active and important role in the negotiation process of the Regional Comprehensive Economic Partnership deal, which covers $2.3 trillion in trade and excludes the U.S.
The Trump administration's critiques of China also included the introduction of the national security legislation in Hong Kong, treatment of the Uygurs, the Belt and Road Initiative, and its handling in the early days of the coronavirus epidemic. The common theme here, communicated by senior Trump administration officials, is that China is a bad actor on the world stage and must be shunned by other countries.
The criticisms have not impacted China's behavior, but rather have rallied many Chinese people in support of their government. The Chinese Government currently enjoys one of the highest levels of popular support of any major country, according to the global research carried out by the Pew Foundation and Edelman.
Back to negotiation
So how will this relationship play out under a Biden presidency?
The first change will be initiating a civil dialogue. The Trump administration has shamelessly painted China as an evil empire. It's likely Biden will call out China on selected issues, but the tone will be very different. Insults antagonize and create a roadblock to a constructive relationship. Mutual respect is essential moving forward.
A second and more substantive change will likely be a shift from China's domestic issues and its governance model to items negotiable for the benefit of both countries.
What the U.S. wants first and foremost is greater access to the Chinese consumer market for U.S. corporations, a commitment China made when it joined the World Trade Organization. Secondly, the trade war, which has hurt the Chinese economy and continues to harm U.S. businesses and consumers, must be addressed.
Thirdly, both countries must continue avoiding military conflict, whether deliberate or accidental, at all costs--particularly in the South China Sea. Obviously the wish list could be far more extensive, but those three points are a substantive starting point.
China's expectations
As for China, a priority is certainly scaling back tariffs and ending the trade war. Other aims, ideally, might include regaining access to the U.S. semiconductor industry and installing more of its homegrown 5G technology globally, with Huawei taking the lead. To do this, China must first lobby to overturn the current ban on Huawei in the U.S., the UK, Australia, and several other Western countries.
Finally, China is looking for access to the U.S. consumer market for the Chinese companies and products such as TikTok and WeChat, the messaging service of Tencent, which the Trump administration worked hard to limit.
How much of this can be achieved through diplomatic negotiation is unclear, but the opportunities are sufficiently important to begin the process toward more constructive engagement.
The constructive re-engagement of the U.S. and China is important not only to the two world powers, but for the world at large, and Biden has the mindset and experience to make important strides in this direction.
The author is a frequent writer and speaker on China-U.S. relations and a retired senior partner with McKinsey & Co. His views are his own
(Print Edition Title: Mending Rifts)
Comments to ffli@bjreview.com