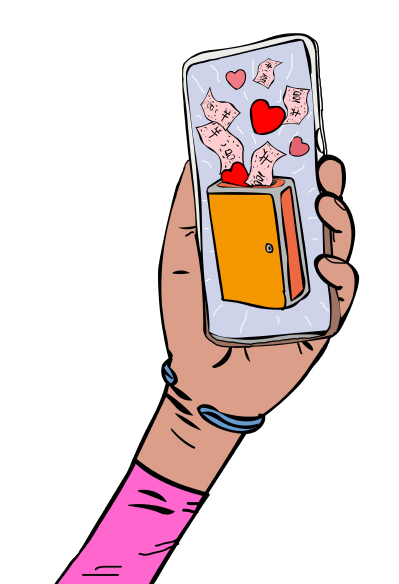 (LI SHIGONG)
Shuidichou, a crowdfunding platform for patients with critical medical conditions, has recently been thrown in the eye of the storm after it allowed a project for a patient allegedly with two houses in Beijing, a car and catastrophic medical insurance. In addition, the man's surgical fees were estimated at about 200,000 yuan ($29,400), but the initial goal was to raise 1 million yuan ($146,900).
Since most donors are ordinary people who live on a few thousand yuan a month, many felt it was unfair to be asked to donate money to a person with substantial assets.
To seek financial help when disaster strikes is acceptable given that the affected family can't afford the exorbitant medical expenses. Social resources are limited, so when they are delivered to people who don't really need them, it means those in real need will be declined.
However, in a twist, the family in question has since claimed that it does not actually own the houses but only has the right of use, adding that the car is an inalienable necessity of daily life. There are also opinions that even if a family has two houses and a car, as long as they are qualified for the funding, they deserve the financial aid.
Nevertheless, some argue that this does not mean the family is completely innocent since they asked for too much money. One million yuan is the ceiling of the platform's crowdfunding, but this one was stopped before it hit 150,000 yuan ($22,035) due to a public outcry.
Transparency first
Mu Wanqing (Beijing Daily): The recent controversy has triggered a lot of debate because people are questioning the crowdfunding project's legitimacy. Since the patient has two houses and a car, he is suspected of being unqualified for the fund as his medical fees will not cost 1 million yuan. Before the project was closed under public pressure, the platform had received about 150,000 yuan. On similar platforms, there are many such cases, but most get less than 300,000 yuan ($44,070) or even less than 100,000 yuan ($14,690).
The anger is waning with the closing of the project, but people's worries about similar cases will continue. This family, by exaggerating its economic hardship and asking for too much money, has not only abused the public's compassion but also thrown crowdfunding platforms into the fire. After this case was exposed, many scams in the name of disease-related crowdfunding campaigns were uncovered, severely shaking the public's confidence in the emerging approach of charity. It has also dealt a heavy blow to those in urgent need of donations from such platforms. The public trust in these platforms took a long time to build and its restoration may prove difficult since credibility has been eaten away.
Wu Ruidong (www.rednet.cn): Shuidichou is by far the largest free crowdfunding platform for patients in dire medical situations. Thanks to its simple process, it has helped many impoverished patients receive treatment by providing them with urgently needed money to cover medical expenses.
Meanwhile, we should also notice that since this platform doesn't have the power to examine applicants' information, donation fraud does occur. Moreover, the way donations are spent is not released in a timely manner, which diminishes the credibility of such platforms. What's more, sometimes donations exceed what patients initially ask for, but the leftover money is not properly used, leading to a waste of precious charity resources. All these facts have turned off or even hurt donors.
Rich or poor, people can all ask for charity according to their financial needs. But if Shuidichou begins to crowdfund for the rich, it will amount to abusing the public's compassion and will turn the platform into something it's not supposed to be.
Shuidichou and similar platforms are designed to help those who can't afford high medical expenses, not for the wealthy. In order to preserve precious charity resources for people with financial difficulties, charity platforms must step up examination of aid-seekers' financial status. At the same time, relevant authorities should also strengthen supervision of these platforms and demand they correct flaws once they are discovered. The transparency of patients' medical information is equally important, so that donors can see how their donations are being spent and the process can be brought under public supervision.
Mu Ding (The Beijing News): To acquire donations through crowdfunding platforms like Shuidichou is a right for patients in need. But in exercising this right, the concerned parties need to obey relevant rules so that as patients receive timely financial assistance, donations are also properly used.
In this way, crowdfunding platforms can develop and boost their credibility, making more contributions to the society. This is the value of such platforms and should also be their goal.
Mutual understanding needed
Zhang Bingjian (Qianjiang Evening News): Many people have questioned why the family, who owns a car and two houses, didn't just sell these assets to cover the patient's medical expenses. They believe only those who are in economic despair should be qualified for crowdfunding. The family later explained that they didn't actually have ownership of the houses, so they couldn't sell them.
The public's suspicions are normal, but they are not fully justified. People have many different ways of coping with financial problems. Some people will try to address them by selling houses and other precious possessions, while others will turn to platforms like Shuidichou for external aid because they believe they have to save some assets for the future.
As long as the process is conducted on a transparent and voluntary basis, whether the family is rich or poor should not be the only criterion by which to decide if it should be granted crowdfunding access. Given that the information published is true, anyone has the right to ask for help, regardless of their economic status or background.
Besides, online crowdfunding does not compel people to give money. Both donors and recipients are equal. Donors are not superior to recipients and are not supposed to force the latter to do anything. Even if it is later revealed that the information provided by a project initiator was not 100 percent accurate, there should not be too much condemnation.
In the recent controversy, however, the family does deserve some criticism. It asked for 1 million yuan in financial help before getting a clear understanding of the crowdfunding platform's basic rules and it failed to declare the family's financial information in a timely manner. These have led to the public's grievances.
But now, it's clear that the patient is really struggling with economic difficulties. Thus, the public should not be blamed for questioning his application for help, but the man and his family should also not be accused of swindling just because they did not totally follow relevant rules. The whole case is actually a misunderstanding resulting from vague information.
This case serves as a lesson for future crowdfunding efforts. Everyone needs to know that they must reveal relevant information before seeking help. Platforms should also do more to check aid-seekers' information. Shuidichou, for example, still has a big loophole in the examination of the financial information of the patients involved. Similar platforms should do better in this regard to avoid misunderstandings and help those in real need of financial aid.
Copyedited by Rebeca Toledo