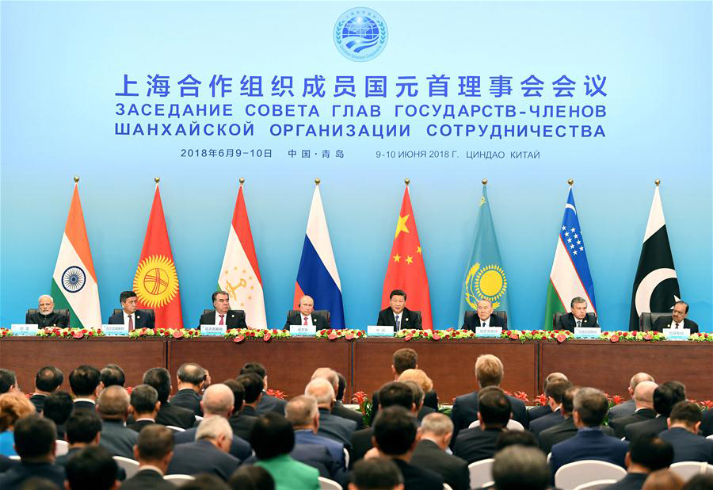 President Xi Jinping addresses a joint press conference at the Shanghai Cooperation Organization (SCO) Summit in Qingdao, east China's Shandong Province on June 10. China currently holds the rotating presidency of the SCO (XINHUA)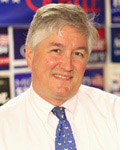 Chinese President Xi Jinping delivered a keynote speech at the Shanghai Cooperation Organization (SCO) Qingdao Summit on June 10, calling for member states to carry forward the Shanghai Spirit, which comprises mutual trust, mutual benefit, equality, consultation, respect for diversity of civilizations and pursuit of common development.
"President Xi's speech at the SCO Summit provided a calm juxtaposition to U.S. President (Donald) Trump's blustery demeanor and behavior at the G7 Summit," Jon Taylor, Professor of Political Science at the University of St. Thomas, told Beijing Review in an exclusive interview. "It demonstrated China's crucial leadership role in both trade and global governance."
By rightly condemning those who would engage in selfish, short-sighted trade policies, Xi offered a subtle, yet sharp, rebuke of Trump's antiquated, anti-globalist and protectionist approach to trade and tariffs, Taylor said.
At the summit, Xi offered a vision of the SCO as an organization of both consensus and cooperation, emphasizing again the point he has made often that it is a win-win proposition to support multilateral trade and an open global economy, the professor added.
Taylor also said that Xi's five-point plan to expand the role of the SCO by encouraging regional cooperation, common development, mutual security and shared prosperity was a very important story missed by most of the Western media who were caught up in the turmoil of the G7 Summit.
Xi's call to carry forward the Shanghai Spirit by promoting a new type of international relations will "have long-term implications given China's role, the sheer size of the SCO and its membership," Taylor concluded.
Copyedited by Rebeca Toledo