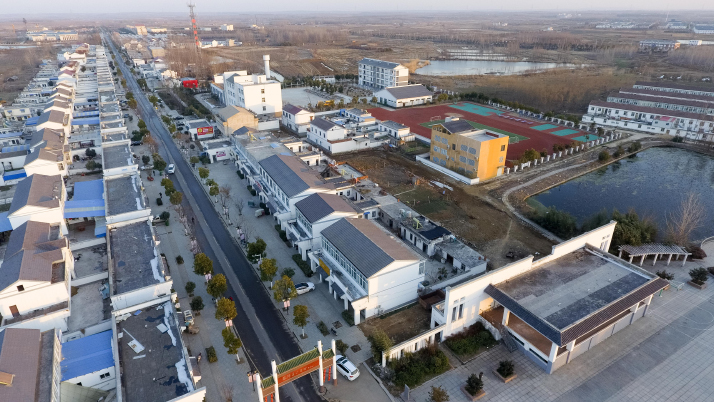 A bird's-eye view of Xiaogang Village in Fengyang County, Anhui Province on February 12. The village is one of the pioneers and epitomes of China's reform and opening up (XINHUA)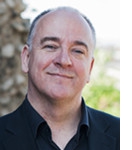 President Xi Jinping's address at the annual Boao Forum for Asia (BFA) on Hainan Island occurred within a particular domestic and international context. The domestic one is that 2018 marks the 40th anniversary of the start of the reform and opening-up era from the Third Plenary Session of the 11th Central Committee of the Communist Party of China in 1978. As with many of these anniversary events, it will allow for some stocktaking and reflection on what has been achieved. Some of these issues were contained in Xi's speech—lifting people out of poverty, improving the material conditions of the Chinese people, dramatically opening China's domestic economy to the outside world. No doubt there will be much more focus on these as the year proceeds toward December, when the famous plenary session in 1978 was actually held.
In terms of the international context, while it is true that we live, despite some anxieties and tensions in places like the Middle East, Africa and elsewhere, in a largely peaceful age, the Trump administration in the United States, with its focus on trade imbalances and the drift toward what might potentially be a new era of protectionism, is throwing up very specific challenges, particularly for China. At the World Economic Forum meeting in Davos in 2017, Xi had to speak in a way that suggested he was a defender of the global order and the globalization agenda in ways never before expected from a Chinese leader.
Trump's subsequent moves to withdraw from the Paris Agreement, which he confirmed later in the year, to drop U.S. involvement in the Trans-Pacific Partnership and other free trade deals, and to walk away from multilateral activity have served to complicate the context in which China is moving toward the achievement of its first centenary goal in 2021, middle income status and the creation of a moderately prosperous society. Addressing this and giving a Chinese perspective, particularly on the tariffs imposed by Trump on some goods from China, was an important issue at this year's BFA, and occupied part of Xi's speech. The question is whether his audience domestically and internationally heard the same message, and what impact this might have.
New mindset
Inevitably, because of the occasion and the nature of the event, Xi was addressing, there could not be much detail. So much of what he said was a declaration of intent in the form of a promise. The context of that promise is where the domestic and the international meet.
Since 1978, as Xi restated, the ethos of the reform movement established by late Chinese leader Deng Xiaoping and the leaders around him has been the delivery of tangible outcomes in terms of growth and social and economic development, and a strong awareness of the role of positive relations with the outside world in achieving this. As investors, intellectual partners, importers and exporters, the wider world has worked more and more closely with China. For that reason, China has become one of the largest destinations for foreign investment and one of the fastest growing outward investors.
Reform and opening up in China has always been a dynamic process. It is now entering a new era because of the transition of the Chinese economy to a more service sector-orientated, high consuming model and also because of the impact of the last four decades and the high growth experienced over this era. The Chinese economy now is completely different to the one which existed back then. It is more urban and less reliant on agriculture, with a different kind of growth now needed. That has an impact on the kind of relationship China aims for with the rest of the world.
Xi indicated this in a reference to innovation, to liberalizing new sectors in the Chinese economy for outside involvement, financial services in particular, and in promising that intellectual property protection would be strengthened and enforced. These are sophisticated, tricky areas to establish good, sustainable partnerships around. It would have been difficult in the past to move too quickly on them. China's domestic situation was not ready, neither able to be exposed to new forms of competition from outside nor having the regulatory system fully in place to deal with so many new developments. Now, this speech makes clear, there is a will to start moving forward in these areas.
That involves developing new, more complex relations with the outside world. China has become, for instance, an innovator in areas like artificial intelligence and informatics. Stronger reciprocal relationships, where foreign partners and Chinese ones are genuinely sharing, are now far more possible. The mindset of the recent past, of stark asymmetry between a China with a knowledge deficit and a developed world which comes to transfer and give ideas, now needs to be replaced by something much more mutual, hybrid and dynamic. The world needs to realize that it no longer needs to teach China, but instead learn with it, and sometimes from it. That is an important shift. It lies behind the language of "win-win" or "all win" that Xi referred to in his speech.
Reciprocity and respect
There is a shared agenda in what Xi said that lies at the heart of the idea China is offering of a shared vision for Asia and humanity. This is partly based on the simple reality that environmental issues do not respect geographical boundaries. They impact everyone and demand solutions from everyone. So the language of "ecological civilization" recently deployed in China has universal validity and resonance far beyond China's shores. So too does the stress on sustainability and on an international system based on respect.
This speech will have been heard clear enough in China because it speaks to the current aspirations of the Chinese people and their desire to live in an environment in which they are respected, understood, and have aspirations for a life which is more prosperous as the years pass. Whether it will be heard elsewhere in the world depends on the audience and where they are hearing these words from. For many, the Belt and Road Initiative and the promise of Chinese investment, or of greater opportunities in the Chinese domestic market as it opens up new areas, will seem exciting. Others will understand the crucial importance of a China now emerging as a true global stakeholder and one that can be engaged with in ways which were never possible before.
Of course, there will be a few, in the United States in particular, who wish to relentlessly focus on the narrow issues of trade imbalances and of attempting to push China into a box where it can be easily managed, its economic aspirations contained. For them, Xi's speech should give pause for thought. China is not going to pack away its desire to be a rich, strong and respected nation. It will not withdraw behind walls erected by others to keep it in a space designated by them, rather than established by mutual consent. Its search for reciprocity is logical and needs a logical, thoughtful response. These are the most important things to take away from Boao in 2018.
The author is an op-ed contributor to Beijing Review and director of the Lau China Institute at King's College, London
Copyedited by Laurence Coulton
Comments to yulintao@bjreview.com