Chinese President Xi Jinping's commitment to further opening up China's economy and promoting global prosperity during a keynote speech at the Boao Forum for Asia Annual Conference 2018 on April 10 has gained wide attention in the United States.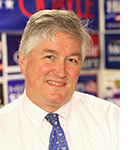 Jon R. Taylor
"President Xi's speech underscored China's strong support for economic globalization, trade liberalization and connectivity," said Jon R. Taylor, Professor of Political Science at the University of St. Thomas, speaking to
Beijing Review
. Michael Zakkour, Vice President of the China and Asia Pacific Practice at consulting firm Tompkins International, shares a similar view.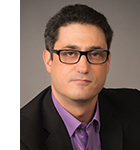 Michael Zakkour
"President Xi's remarks at the Boao forum, Asia's version of Davos, are a very positive step toward deescalating trade tensions between the United States and China," Zakkour told
Beijing Review
.
"He correctly points out that trade balances are not the best measure of mutual cooperation and prosperity and that China is nonetheless open to mitigating imbalances," said Zakkour. "Xi also noted that fair and balanced trade is a two-way street and that China asks that other countries act to ensure growth by reconsidering restrictions on Chinese exports, especially in the technology sector," he said.
In addition, Taylor believes that "the proposed market access reforms will be beneficial not only to China-U.S. trade relations, but to the global economy."
Zakkour also said that "with an emphasis on consumption and services as the pillars of China's future economy, ensuring open and free trade and the protection of intellectual property is in China's, as well as the world's, best interest."
(Reporting from the New York City)
Background
Renewed opening-up policies announced by President Xi Jinping during his keynote speech at the opening ceremony of the Boao Forum for Asia Annual Conference 2018.
I. Broadening Market Access
China will launch a number of landmark measures this year to significantly broaden its market access.
It will ensure that these measures [to raise foreign equity caps in the banking, securities and insurance industries] materialize.
It will accelerate the opening-up of the insurance industry, ease restrictions on the establishment of foreign financial institutions in China and expand their business scope, as well as opening up more areas of cooperation between Chinese and foreign financial markets.
It will reduce limits on foreign investment in automobiles, ships and aircraft manufacturing as soon as possible.
II. Improving the Investment Environment
China will complete the revision of the negative list on foreign investment in the first half of this year and implement across the board a management system based on pre-establishment national treatment and the negative list.
III. IPR Protection
China will strengthen protection of intellectual property rights (IPR).
It will encourage normal technological exchanges and cooperation between Chinese and foreign enterprises, and protect the lawful IPR owned by foreign enterprises in China. Meanwhile, China hopes foreign governments will also improve protection of Chinese IPR.
IV. Lowering tariffs, Expanding Imports
China will significantly lower the import tariffs for vehicles and certain other products.
It will take the initiative to expand imports. China does not seek a trade surplus. It has a genuine desire to increase imports and achieve greater balance of international payments under the current account.
China hopes developed countries will stop imposing restrictions on the normal and reasonable trade of hi-tech products, and relax export controls on such trade with China.