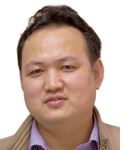 A series of actions recently taken by U.S. President Donald Trump prove that the United States has as a major objective the curbing of China's development.
On March 16, Trump signed the Taiwan Travel Act that encourages visits between the United States and the island at all levels, which severely violates the one-China principle and the three joint communiqués between China and the United States.
This was followed by Trump's signing of a memorandum on March 22 that could slap tariffs on up to $60 billion of imports from China. These moves stand out as two big stumbling blocks to China-U.S. relations.
Why is the U.S. Government scrambling to contain China? A major reason is that it can't accept being surpassed by China. As the sole superpower in the world, the United States sees China's rapid development as a threat to its global dominance.
The Trump administration's distrust of China can be found in its National Security Strategy report issued on December 18, 2017, which mentioned China by name 33 times and defined China as its "competitor." In his remarks on the report, Trump claimed that China attempted to challenge the United States' status and was posing a threat to U.S. prosperity and security.
The trade war launched by the Trump administration is not meant to address trade imbalance between the two countries, but to stem China's economy. China is shifting from high-speed to high-quality growth. In order to get rid of the old development pattern of high energy consumption and high pollution which hurts the environment, the Chinese Government has begun to transform and upgrade its manufacturing industries, backed by the Made in China 2025 initiative.
However, the additional U.S. tariffs on Chinese imports, based on a so-called Section 301 investigation launched in August 2017 into alleged Chinese intellectual property and technology transfer practices, target several key industries identified by the Made in China 2025 plan.
An open economic environment ensures that both Chinese and foreign enterprises are treated on an equal footing. China does not compel foreign companies to transfer their technologies, but rather emphasizes the protection of intellectual property rights and severely cracks down on infringement. The Trump administration's action against the country's emerging industries is proof of its intention of containing China.
Trump aims to deal a heavy blow to China, but it is the people of the United States who will suffer. During the past four decades, China-U.S. economic and trade relations have benefited both countries. In 2016, their trade volume exceeded $550 billion, with two-way investments reaching more than $200 billion. The direct and indirect economic and trade relationship created 2.6 million jobs in the United States, while U.S. investors' profits in China climbed to $36.2 billion in 2015.
Since the sparking of the current trade friction with China, many U.S. business groups and trade experts have asserted their opposition.
As far as the Trump administration is concerned, the cons of direct confrontation with China will outweigh the pros. Particularly, businesses and constituencies in the Midwest agricultural regions will be hardest hit and this in turn will cut Trump's approval rating, since these areas are currently big supporters.
In addition, China is a major country in the world and a permanent member of the UN Security Council, as is the United States, and as such, the United States must turn to China for cooperation on many issues, such as the Korean Peninsula nuclear issue.
A healthy and stable China-U.S. relationship not only benefits the two peoples, but is also expected by the international community. However, the Chinese Government will never cede ground on the Taiwan question and its legitimate economic interests. A tough stance on China will only lead to a backlash against the Trump administration itself.
As part of the strategic arrangements adopted by the 19th Communist Party of China National Congress, China will adopt policies to promote high-standard liberalization and facilitation of trade and investment, which is expected to push the China-U.S. economic and trade relationship toward a dynamic balance and mutually beneficial development. This will also help drive their cooperation to larger scales, higher levels and more extensive areas.
The Trump administration's direct confrontation strategy is a big misstep which is doomed to fail. The differences between China and the United States can only be resolved through negotiations and discussions.
China advocates a community with a shared future for mankind and cooperation of mutual benefits; it does not seek to supplant the United States' international status. The vast Pacific Ocean has ample space for both countries.
Copyedited by Rebeca Toledo
Comments to lanxinzhen@bjreview.com