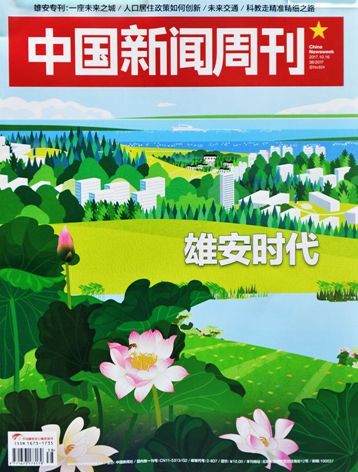 Xiongan New Area, a newly established administrative region that consists of three counties in north China's Hebei Province, has been in the spotlight since it was announced by the Central Government in April. As more information about planning for the area has been released, Xiongan's future becomes clear.
Located around 100 km southwest of Beijing, Xiongan is placed to become a key part of the emerging city cluster and explore a successful development path for Chinese cities in the future. Xiongan will be developed into a city with a livable environment, convenient transportation systems and smart facilities and services. From the beginning of its planning, Xiongan will say no to common problems that have vexed many Chinese cities during their fast expansion in recent years, such as air pollution, traffic jams and deficient public facilities. For this purpose, the city planning will be very prudent. Every move will be made after careful investigation, thorough consideration and broad consultation. As the Xiongan planning commission has said, every inch of land will be cherished during development.
As a future-oriented city, Xiongan will apply many cutting-edge technologies and innovations to realize harmony between residents and environment. Latest-generation telecom networks will cover every corner, and new energy and smart technologies will be fully integrated into the city. Artificial intelligence and new information technology, including big data and cloud computing, will become pillar industries of the area.
More importantly, Xiongan will take on the mission of reform. Currently, China is working to deepen reform comprehensively. The realization of innovation-driven growth is of great significance to China's future economic development. On this basis, Xiongan's position will be as important as those of Shenzhen and Pudong.
(This is an edited excerpt of an article published in China Newsweek October 16)