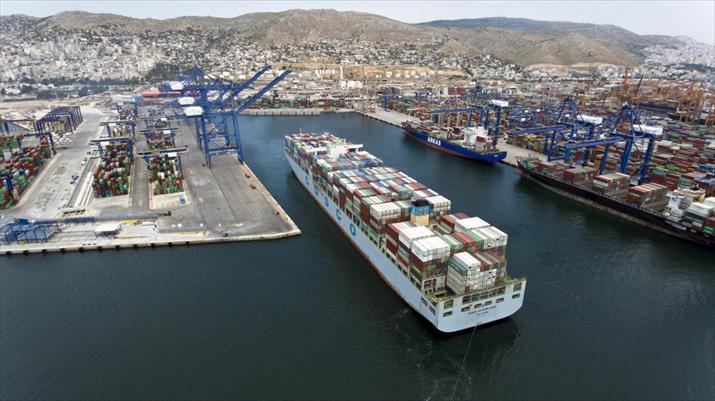 A cargo ship departs from the Piraeus Port in Greece on May 7. The port, which is now operated by Chinese shipping giant COSCO, serves as a hub along the 21st-Century Maritime Silk Road (XINHUA)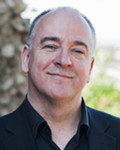 Some nine months have elapsed since the last G20 meeting. What has changed? What has stayed the same? The temptation would be to emphasize the things that have happened and to understate the issues that have remained the same. The most obvious changes have been those in the senior leadership of the Western world, most notably, the elections of U.S. President Donald Trump and French President Emmanuel Macron. Meanwhile, UK Prime Minister Theresa May's utterly changed circumstances mean she will be attending the G20 Summit in Hamburg in July in a position markedly different from the one she held when she appeared last year in Hangzhou. By contrast, the Asia-Pacific attendees—Japan, India, China and Australia being the most important—still have the same leaders as last year. Thus, stability seems to have shifted to the East.
New leaders
It is not just personnel changes, however. These happen all the time. It is the values and approaches that the changes represent. In this regard, the significance is profound. Trump is a U.S. leader unlike any before him. His rise and election were unexpected and confounded experts and media elites alike. The most viable explanation of both his unconventional approach to exercising power and why he has managed to reach his current position is that he purports to be anti-elitist and anti-globalization. For Trump, therefore, the G20 is the sort of multilateral arena where he will be able to demonstrate power and strength to his core constituency back home. There will be plenty of usage, therefore, of the sharply clear language of "putting America first." He will have ample opportunity to rail against what he believes are unfair trade deals and international treaties, such as the Paris climate change agreement, which he has already announced the U.S. intends to withdraw from and try to renegotiate.
Europeans had a taste of Trump's style of diplomacy at a NATO summit in May. His approach leaves little to the imagination. Leaders at that meeting were berated about their low defense spending. He has also failed to stand by Article 5, the mutual defense part of the NATO treaty, something every single one of his predecessors had done since NATO was founded.
His secretary of defense and vice president, along with his national security advisor, have all toured the world reassuring partners that on larger issues, the U.S. remains committed to the international rules-based system it was so instrumental in establishing. But Trump is a person whose actions are hard to predict.
The upcoming G20 Summit will almost certainly be dominated by the U.S. president's comments, indications of new positions and reinforcements of some existent ones. For some of the other leaders, understanding what he has to say might prove hard going.
Among them, the newly elected French president provides a stark contrast. Fresh on top of a huge presidential election victory in May, Macron will also have secured a massive National Assembly power base. The likelihood is that by mid-June, the new party in France he founded only last year will have gained as many as 400 of the approximately 550 parliamentary seats. France's most famous revolution—a bloody and sometimes tragic event—took place in 1789. The current revolution, over two centuries later, might prove to be as important, yet it has occurred without a drop of blood being shed. The antithesis of Trump, Macron is internationalist, supportive of the EU and of globalization in general, and carried by a hybrid ideology difficult to characterize as either left or right wing.
Shifting dynamics
The other leader of note in terms of change is British Prime Minister May, whose bid for a fresh electoral mandate over her stance on the UK's EU exit has left her Conservative Party with fewer seats than it previously held. The outcome of Britain's general election on June 8 came to the astonishment of her cabinet, despite speculation that May was heading for a landslide victory. Now with the Conservatives' parliamentary majority gone and her Brexit strategy undermined if not destroyed, May, in the words of one UK commentator, remains in office, but not in power. She will be attending the G20 Summit as a greatly diminished figure.
In actual fact, trying to achieve Brexit—the UK's separation from its largest economic and diplomatic partner—will prove all but impossible for whoever heads the British Government. Presently, the UK lacks both a consensus on how to proceed with the task and a significant leader who can project a compelling vision of where it might lead. With less than two years remaining in which to try to negotiate an exit deal, the possibility of postponing the whole process cannot be discounted. Compounding all of this is the solidarity of the remaining 27 member states, reinforced by what currently appears to be a very strong relationship emerging between Macron and German Chancellor Angela Merkel.
Against this backdrop, senior leaders elsewhere in the world have experienced less dramatic changes. China under the leadership of President Xi Jinping has remarkably emerged as a kind of standard bearer for continuing with free trade deals and implementing the Paris agreement. It has also stood up for multilateral deals such as the one with the Iranians over nuclear testing in 2015, about which Trump's America has expressed doubt. With the Belt and Road Initiative—the Silk Road Economic Belt and the 21st-Century Maritime Silk Road—and the Asian Infrastructure Investment Bank now gaining traction, China has never had a better opportunity to present itself to the other major powers as an equal partner that can offer an alternative set of ideas and approaches on specific questions. The only issue is the suddenness with which this change has arisen.
India, meanwhile, has stood beside China and others in affirming its commitment to the Paris deal and its intention not to renegotiate the pact. India's economic growth this year has been strong, Prime Minister Narendra Modi remains popular, and the reforms associated with his leadership seem to be bearing fruit. Modi was seen as a nationalistic and populist leader when he was initially elected. But the sheer amount of international travel he has undertaken shows that compared to the current U.S. leadership, his style of diplomacy is much more traditional.
Lingering challenges
Incumbents have changed, but the challenges facing the G20 members have not. Sluggish and unequal growth rates remain a persistent problem, as do high rates of youth unemployment. Things have improved, but not quickly enough, and inequality remains almost the same. Paradoxically, a million people on average have been lifted out of poverty every day over the last year because of new opportunities and the creation of new sources of growth. But the sense of frustration and anger felt by the groups left behind has also intensified. And the security threat from radical Islam has not diminished, as the recent spate of attacks in London proves.
Because of the diversity of viewpoints coming together at this year's G20 Summit, an easy outcome is unlikely. This typifies the present world situation, which is not great, but not terrible either. There is a sense that major strategic decisions need to be made and new voices allowed to speak. Perhaps the United States' transformed role and reversion to a more introspective stance will be seen as the most important development of recent times. But if that is the case, its significance will become fully apparent only years hence, not immediately following the G20 Summit.
The author is an op-ed comtributor to Beijing Review and director of the Lau China Institute at King's College London
Copyedited by Chris Surtees
Comments to liuyunyun@bjreview.com