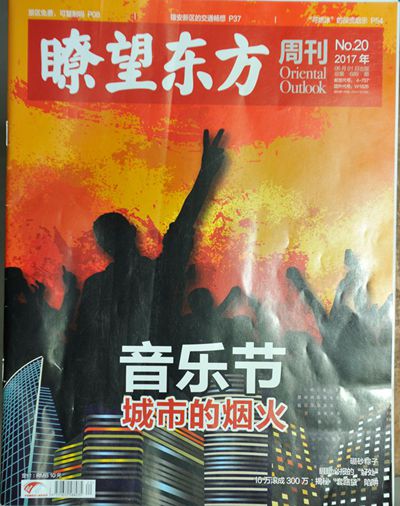 Cities famous around the world for their music are usually noticed, such as Vienna and Prague. In China, various music festivals began to thrive 10 years ago. In 2016, 202 music festivals were staged, while in 2017, the single month of May saw 31 such festivals around the country.
Music festivals are mainly favored by the young, who find their desire for social interaction and entertainment can be partly fulfilled by these events. However, it is revealed that 80 percent of the music festivals are operating at a deficit. Cities don't make direct profits from these festivals, but they can help to boost local tourism, the catering sector and so on.
China's music festivals are still experimenting with diversified models for further development. Apart from ticket profits and commercial sponsorship, broadcasting rights as well as creative derivatives can also bring greater revenues to host cities. From the perspective of a city's development, what matters is the establishment of its own music festival brand to avoid imitating others. It is also important to continue upgrading relevant facilities and security management.
A city capable of nurturing successful music festivals should be blessed with a vibrant cultural market that envisions a bright future for the young, so that more and more young people would choose to stay. In this way, culture will play an increasingly significant role in promoting social development.
(This is an edited excerpt of an article published in Oriental Outlook June 1)