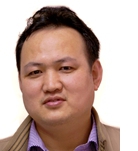 The China-proposed Silk Road Economic Belt and 21st-Century Maritime Silk Road Initiative, also known as the Belt and Road Initiative, has won worldwide recognition, with countries involved actively participating in its implementation. According to statistics from the Ministry of Commerce, China's trade volume with countries along the routes surpassed 1.65 trillion yuan ($239 billion) in the first quarter, up 26.2 percent year on year.
The Belt and Road Forum for International Cooperation, to be held in Beijing on May 14-15, has attracted the participation of 28 heads of state and government as well as officials, academics and entrepreneurs from 110 countries and 89 leaders and representatives of 61 international organizations. Forum participants are expected to exchange ideas on a number of issues concerning the unfolding of the initiative. With its future implementation, the initiative will not only boost economic growth, but also improve people-to-people and cultural exchanges between the countries involved.
Since President Xi Jinping first proposed the initiative in 2013, China has aligned its development with relevant countries through negotiations. Interconnectivity and cooperation in industrial capacity, investment and trade with Belt and Road countries have been improved. For instance, Sino-European freight trains, which traverse the Eurasian continent, are connecting an increasing number of cities. Also, China has adopted bilateral programs of collaboration within the framework of the Belt and Road Initiative with countries such as Kazakhstan, the Czech Republic, Laos and Cambodia.
The initiative has worldwide ramifications. It aims to form an open, inclusive, balanced and mutually beneficial economic network based on the global free trade system and the open economy concept. It promotes broader and more profound cooperation between participating states by facilitating free and orderly movement of economic factors, efficient resource allocation and fusion of various markets.
In keeping with its long-held diplomatic principles, China will respect other nations' development paths and take into consideration their interests and concerns in carrying out the initiative. It is committed to increasing dialogue and consultation with other parties involved to identify potential areas for joint action and resolve problems.
At the upcoming forum, leaders will devise plans for the coming years while contemplating ways to translate political agreements into tangible benefits. Also, China will hold discussions with Belt and Road partners on the introduction of more supportive measures such as strengthening financial ties and enhancing personnel exchange and training.
As Belt and Road plans materialize, the initiative will prove to be a win-win development road aimed at common prosperity and a peaceful path directed at increasing mutual understanding, trust and communication.
Copyedited by Chris Surtees
Comments to yanwei@bjreview.com