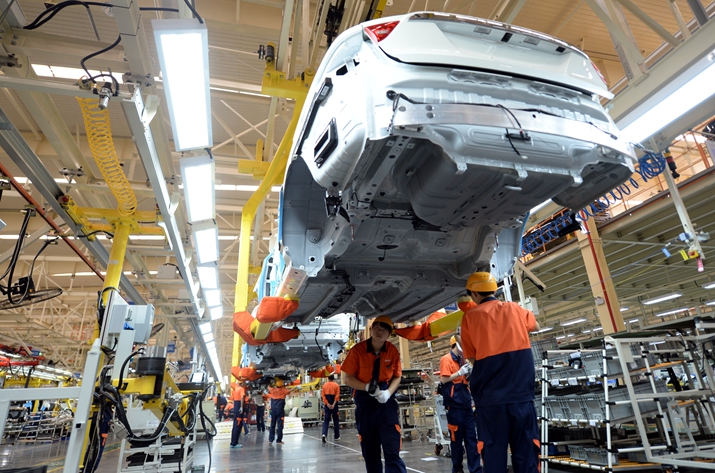 A production line of Geely Auto in Hangzhou, capital of Zhejiang Province. The Chinese carmaker acquired Volvo from Ford Motor in 2010 (XINHUA)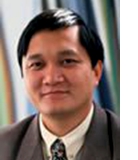 The Ministry of Commerce (MOFCOM) issued on January 9 the 13th Five-Year Plan (2016-20) for the Development of Foreign Trade, which requires the vigorous fostering of transnational corporations.
In recent years, cases such as Geely purchasing Volvo, Midea purchasing Kuka and Wanda purchasing Legendary Pictures indicate Chinese businesses' rising enthusiasm for outbound investment, and cross-border mergers have become one of the most effective methods for such companies to expand to overseas markets.
In the first 11 months of 2016, China's outbound direct investment in non-financial sectors reached $161.7 billion, and its outbound investment surpassed the foreign investment it attracted, figures from MOFCOM show. Thus, China has become a net exporter of capital.
We must recognize, however, that failures can also happen. Outbound mergers and acquisitions could also be a double-edged sword. While facilitating rapid company growth, it also involves differences in culture and management as well as various problems in legal affairs, compliance and human resources. Statistics show that more than 60 percent of mergers and acquisitions have not been successful, and some have even resulted in devastating losses.
The general trend of globalization brings both opportunities and challenges. During the process of going global, companies from China usually face several major challenges.
To start with, while investing abroad, some Chinese businesses are usually too proactive, placing themselves under excessive risk.
In addition, when a company from a developing economy purchases a company from a developed economy, or a low-end company purchases a high-end company, it will inevitably face discrimination and questions from the business community of the developed economy. This will accompany overseas acquisitions made by Chinese businesses for a long time.
Finally, Chinese businesses' overseas buyouts are often interpreted as part of the so-called "China Threat." For instance, Sany Group's wind power investment project in the United States was blocked on national security grounds, and its investment in a hotel had to be cancelled because the hotel was situated near a U.S. military base. Protection by foreign countries of their core technologies presents another issue; they are concerned that merger and acquisition deals with Chinese companies might undermine the competitiveness of their own industries and thereby damage their core interests.
Research shows that the goal of globalization by firms from China is completely different from that of companies in western countries. For example, L'Oréal already has enough brand, management and technological power, so its global expansion from the French market is for a bigger market. By contrast, 80 percent of Chinese companies studied have invested abroad with the attempt to acquire more resources and improve their capabilities to participate more competitively in the Chinese market.
First, they must seek resources and capabilities, either tangible or intangible, that meet their requirements. This could be a certain product, technology or brand. New Zealand dairy companies or French vineyards, for example, produce tangible goods which can be directly introduced to China to better satisfy the nation's consumers. German technology, on the other hand, is intangible, and its acquisition is for the purpose of creating value in China.
Second, they must apply the acquired resources and capabilities in China's markets. Involving much work in communication, cooperation and distribution of interests, this step has become a big challenge that many companies from China cannot address.
Third, they must duplicate their upgrading in the global market to become a real transnational corporation. Chinese firms can only realize their grand globalization goals by completing this step. Lenovo offers an exemplary model. Within the 10-plus years since it purchased IBM's personal computer business, the company has worked to accomplish a three-step strategy and finally become the world's largest producer of personal computers.
Why have some companies from China failed in their overseas mergers and acquisitions? One reason is their mentality. Some company executives regard globalization as the ultimate target, which actually puts the cart before the horse. We must recognize that globalization is merely one of the methods of achieving corporate strategies, but it is not a target. If a company sees that globalization doesn't suit its development needs, it should not take this step.
The author is a professor at the China Europe International Business School and the article was first published in National Business Daily
Copyedited by Chris Surtees
Comments to zhouxiaoyan@bjreview.com