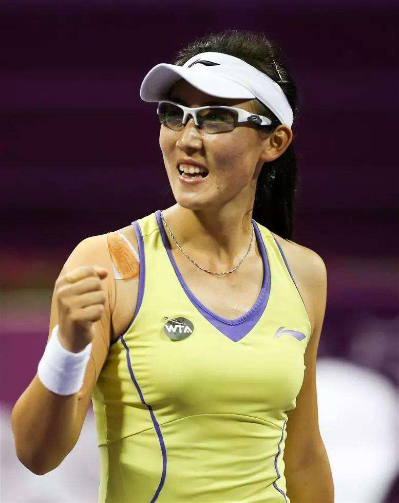 Zheng Saisai, a Chinese tennis player, claimed her first Women's Tennis Association (WTA) singles title at the San Jose Open on August 4. She shocked world ranked No.10 and No.2 seed Aryna Sabalenka of Belarus in straight sets in the final.
Zheng, who was ranked 55th in the world, is China's third-ranked tennis player. Her winning propelled her to No.38. She also was the second Chinese winner of a top WTA singles title after Li Na in 2011.
Zheng, who was born in 1994 in Xi'an, northwest China's Shaanxi Province, started playing tennis when she was 8.
"It brings so much confidence. I beat many seeded players. But everyone is different, and rankings can't tell you how strong a player can be because everyone can win if they play well," the Chinese rising star said.
Previously, she teamed up with former No.1 player Victoria Azarenka of Belarus and won the WTA Mexico Open women's doubles title in March.