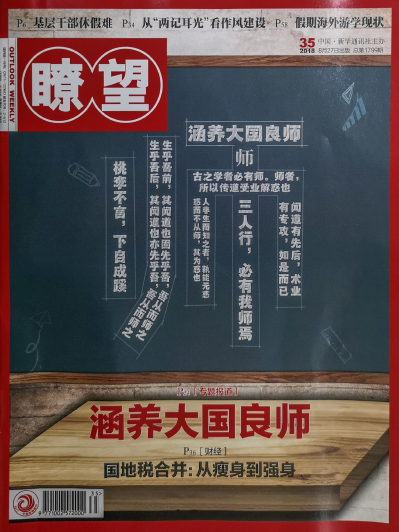 Although the overall standard of teachers in China has improved remarkably since the beginning of reform and opening up, their moral standards and professional level still need improvement in order to meet the needs of contemporary society.
Some teacher behavior exposed by the media in recent years involving physically punishing students, taking gifts from parents or even sexually abusing students has seriously hurt the students involved and damaged the profession's reputation as a whole.
There are also some teachers who stick to the traditional way of teaching where they do all the talking and students just listen, without any interaction taking place between the two.
China's teacher training system underwent a major overhaul in the late 1990s and early 2000s, with teacher training no longer limited to normal universities but open to all higher learning institutions.
As a result, the amount of time devoted to teaching methods and practices was greatly reduced at many normal universities.
In addition, the mediocre salary of primary and middle school teachers has resulted in the profession's lack of attractiveness. In rural areas, the scarcity of qualified teachers is even more serious.
To improve the overall caliber of teachers, experts suggest creating a social atmosphere which holds teachers in high respect and guarantees their welfare.
In the meantime, universities can establish teachers' colleges to strengthen teacher training.
(This is an edited excerpt of an article originally published in Outlook Weekly on August 27)