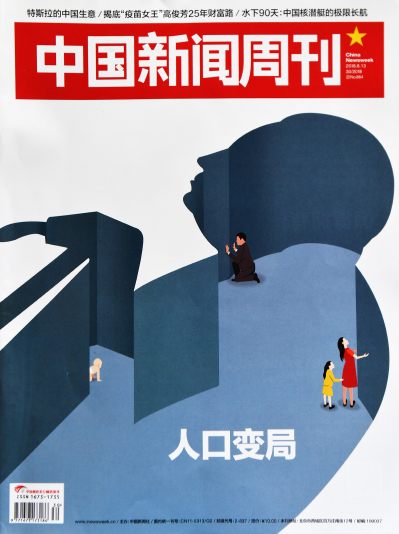 According to the National Bureau of Statistics, 17.23 million babies were born in China in 2017, down by 630,000 against 2016. More than half of births last year were second children, while first children accounted for little more than 40 percent of newborns.
China's current family planning policy was implemented on January 1, 2016. It allows all couples to have two children in order to encourage births and offset the impact of an aging society.
Su Jian, a professor of economics at Peking University, said that the declining proportion of first children in birth records indicates a reduced willingness to have children among young couples. Second child births, however, come primarily from older mothers, who are seizing the opportunity presented by the new policy. The number of new second children is likely to dwindle significantly in 2018 and 2019.
A rapidly declining birth rate will lead to the acceleration of an aging society, causing serious problems in the demographic structure. Therefore, the formulation of pro-birth policies has become a matter of urgency.
Some experts suggest building more kindergartens as studies show that the birth rate of second children could increase by 8 percentage points if the shortage of such institutions is addressed. Financial subsidies and tax reductions for families with more than one child are also important ways to encourage births. Whether or not a fully relaxed birth policy should be introduced has also become an issue of hot debate in government and academic circles.
Yet some experts believe that it is hard to tell whether the removal of birth restrictions would reverse the declining birth rate because experiences of other countries show that once births start to decrease, it is difficult to arrest the decline.
(This is an edited excerpt of an article originally published in China Newsweek on August 13)