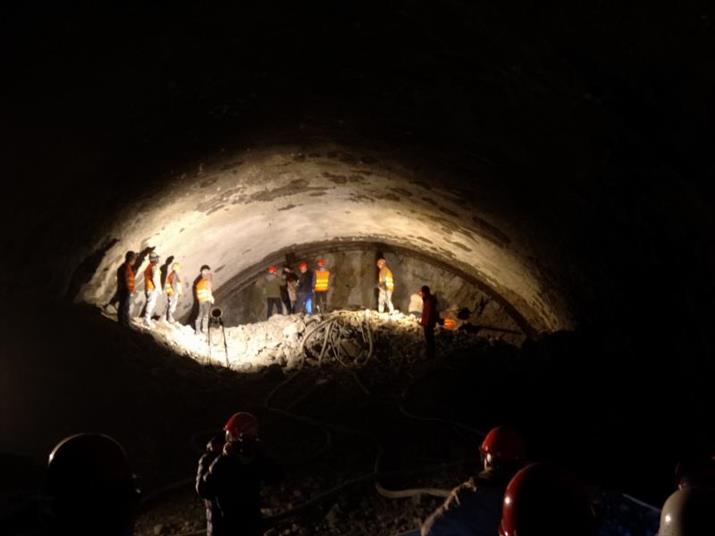 Workers excavate the Mila Mountain Tunnel (LI NAN)

Excavation of the world's highest road tunnel, through Tibet's Mila Mountain, is expected to finish on September 30, and the new link is scheduled to open to traffic at the end of this year, the project's Vice Commander, Chen Zhengqiang, told Beijing Review on February 28.

The 5,727-meter-long Mila Mountain Tunnel, situated around 4,774 meters above sea level, is expected to halve, from eight to four hours, the travel time between Lhasa, capital of Tibet Autonomous Region, and Nyingchi City in the region's southeast.

"It's the most difficult project I've ever encountered," said Gong Bin, Project Manager of Railway Erju Co. Ltd., one of the project's contractors.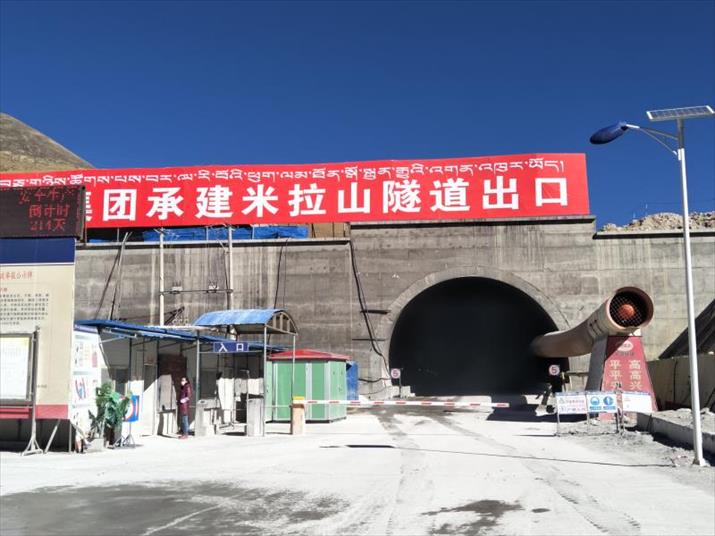 An entrance to the Mila Mountain Tunnel (LI NAN)
According to Gong, fragile rock faces and abundant water partly account for the difficulty of tunneling through Mila Mountain. The lack of oxygen and extreme cold at such altitude also add to the challenge, as laborers work less productively than normal and machines and other equipment frequently break down.
Presently, a section of National Highway 318, built in the 1950s, runs across the summit of Mila Mountain, which sits at 5,013 meters above sea level.
(Reporting from Lhasa)