Hello and welcome to the 9th issue of Beijing Review.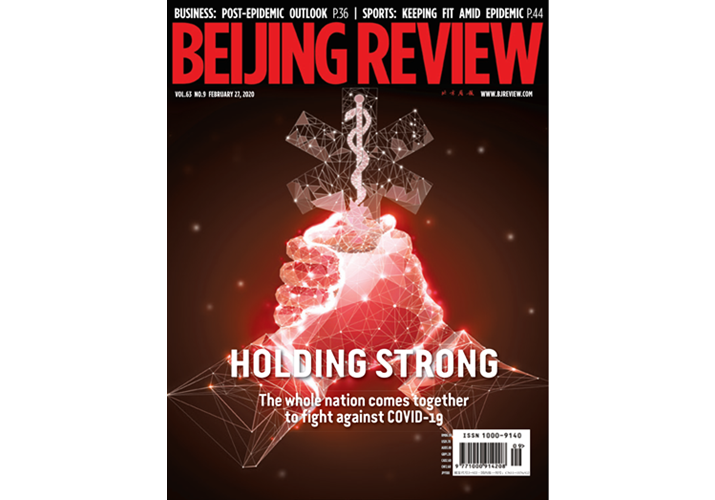 (Cover Design: WANG YAJUAN)
COVER STORY
Braving Novel Coronavirus describes how medical workers continue the fight against the coronavirus disease 2019 (COVID-19) on the frontline to save lives with bravery and dedication.
BUSINESS
Bouncing Back shares Stephen Roach's observations on the Chinese economy under the impact of the COVID-19 epidemic.
CULTURE
Thrown Off the Track describes how the novel coronavirus outbreak has disrupted sports events but residents get pumped up about exercise and turned their home into a running track.
Copyedited by Rebeca Toledo
Comments to linan@bjreview.com