Hello and welcome to the 34th issue of Beijing Review.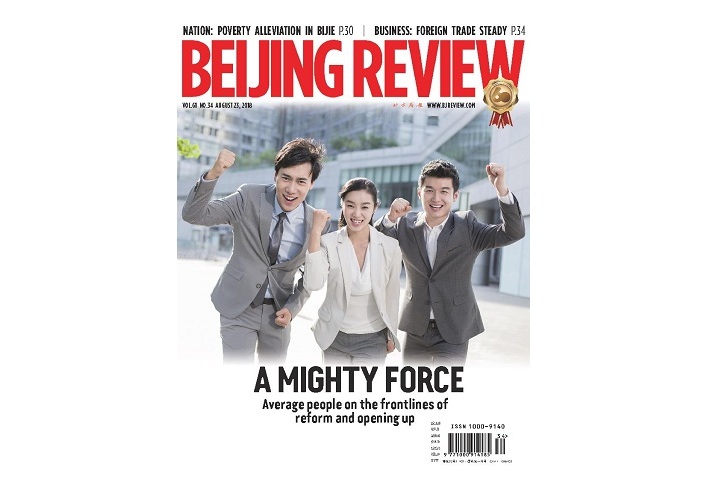 Cover Designed by Wang Yajuan
COVER STORY
Profiling Dreams, focuses on the lives of ordinary people who were a part of China's 40 years of reform and opening up: the entrepreneur who formed new businesses from ideas in his work environments, the migrant worker who settled in Beijing and worked his way up in auto manufacturing, the artist who uses new media forms to teach traditional Chinese handicrafts, and the doctor of traditional Chinese medicine who strives to prove the complementary nature of Chinese and Western medical science.
BUSINESS
The Truth About China-U.S. Trade, an expert who teaches at Peking University and is a senior fellow at a private Chinese think tank, presents 10 points that illustrate China-U.S. trade in a realistic light and refutes the U.S. administration's negative political posturing about China's trade practices.
CULTURE
Treasure Talks is about how a cultural variety show uses innovative methods to spread knowledge of traditional culture among China's youth in an entertaining way. It adopts a direct and light-hearted approach to depicting historical artifacts and national treasures that revolutionizes a usually staid genre.
Copyedited by Pamela Tobey
Comments to linan@bjreview.com