Hello and welcome to the 23st issues of Beijing Review.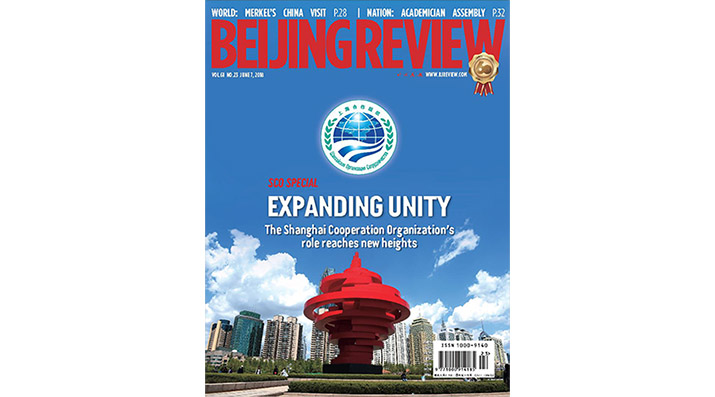 Cover by Cui Xiaodong
COVER STORY
Figure of Eight, looks at the Shanghai Cooperation Organization and the upcoming meeting where leaders of the eight member states will map the future of a larger organization. It has adapted to changes in the international landscape and developed innovative approaches to multilateral cooperation.
NATION
Back in the Game is about the rise of e-sports in China. It is thriving after two decades of development, with online participants increasing in 2017 by over 69 percent from the previous year. Its rapid growth is transforming the global landscape of the industry and those involved are working to dispel misunderstandings and stereotypes.
EXPAT'S EYE
Bazaar Experience is about one expat's journey to China, beginning with a burgeoning interest in Chinese history at university. Coming to work and live in the country, it enabled him to explore China's past and enjoy the charm and atmosphere of thriving antique markets replete with interesting artifacts and pieces reflecting a world very different from today.
Copyedited by Pamela Tobey
Comments to ffli@bjreview.com