Hello and welcome to the 22nd issues of Beijing Review.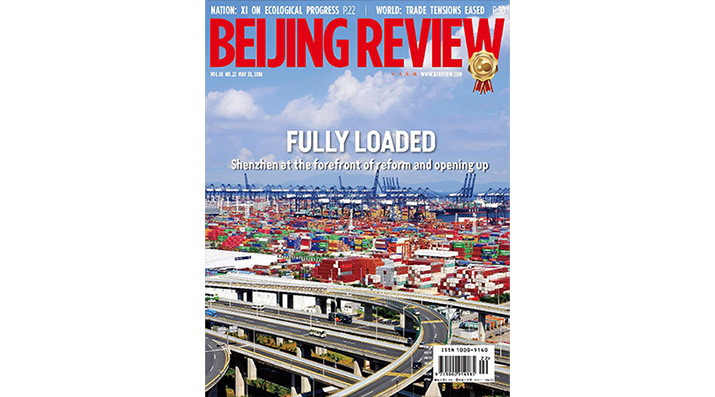 Photo by VCG
COVER STORY
A City's Legend looks at how Shenzhen evolved from a fishing village into a megacity. Shenzhen was first designated a city and then one of three Special Economic Zones tasked to pioneer ways of carrying out the new policy. It still leads the way in new developments that further China's innovative policies and economic growth.
WORLD
Bridge Over Troubled Water analyzes the recent meetings in the U.S. with China and how they offer the possibility of negotiating a way out of the looming trade war. Both sides have agreed to step back and explore the mutual benefits of cooperation, although many problems remain to be worked out.
BUSINESS
Taobao in Miniature looks at the future of online purchasing in the e-commerce mini programs of social media. Companies have recently raised large amounts of money to develop e-commerce platforms that work within social media outlets such as WeChat. With recent rapid growth, the major challenge now is how to retain users to keep their momentum going.
Copyedited by Pamela Tobey
Comments to ffli@bjreview.com