Hello and welcome to the 21st issues of Beijing Review.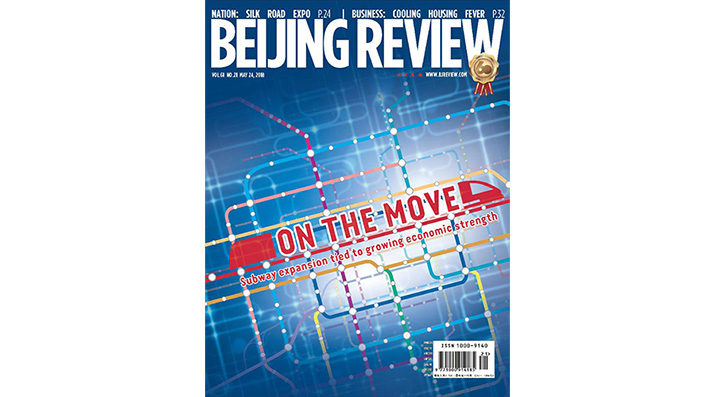 Photo by Cui Xiaodong
COVER STORY
The Urban Underground explores China's subway systems which are hitting record highs in expansion. Line 1 in 1971 marked Beijing as the first Chinese city to have a subway. It is now a sprawling network that carries 10 million people at day, and it will soon be the first to have an unstaffed, fully automated subway line.
WORLD
Deal Breaker analyzes the recent pullout by President Donald Trump from the Iran nuclear deal, his intention to return to sanctions on Iran, the international condemnation from U.S. allies and related parties, and how China is working to keep the deal alive.
FORUM
Is "Six Wallets" the Best Idea for House Purchases for the Young? is a forum piece about the prickly topic of whether it is a good or a bad idea for young couples to buy their first home using savings from parents and grandparents from both sides.
Copyedited by Pamela Tobey
Comments to ffli@bjreview.com