Hello and welcome to the 20th issues of Beijing Review.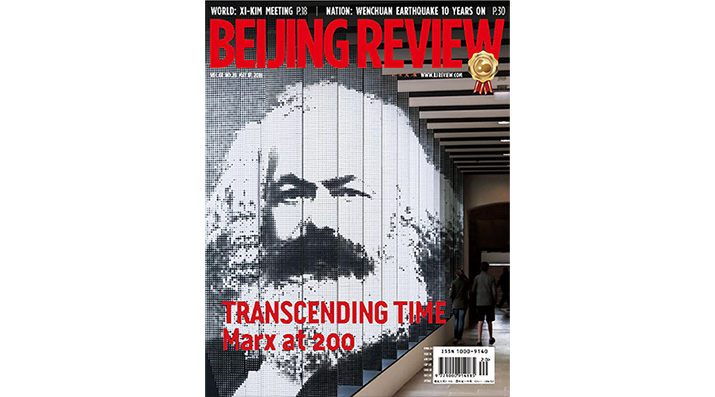 Photo by XINHUA
COVER STORY
Man of the Moment is about the enduring legacy of Karl Marx 200 years after his birth. Many events have been held across China to commemorate Marx, the most prominent being the speech delivered by President Xi Jinxing who described Marxism as a scientific theory that reveals the rule of human social development in a creative manner.
NATION
The Power of Love is about how a mass wedding transformed an earthquake-torn village in Sichuan Province. Organized to honor 99 couples who had postponed their nuptials to help with disaster relief after the Wenchuan earthquake, it became a turning point for the village. National headlines put it on the tourism map and people came from far and wide to see the "tree of love," a venerable old red bean tree that overlooked the decade-long evolution of the village.
WORLD
A New Dawn analyzes the recent China-Japan-ROK Leaders' Meeting in Tokyo. The three leaders reaffirmed their commitment to economic globalization, liberalization of trade and investment, and intentions to promote denuclearization and maintenance of peace and stability on the Korean Peninsula.
Copyedited by Pamela Tobey
Comments to ffli@bjreview.com