Hello and welcome to the 19th issues of Beijing Review.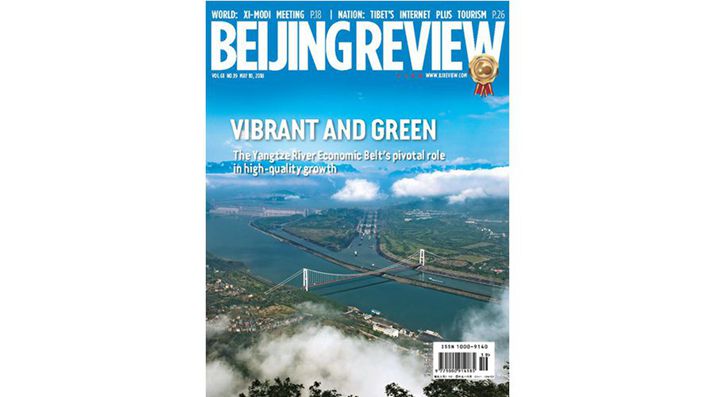 (XINHUA)
COVER STORY
Golden Waterway is about China's exploration of new methods to make the Yangtze River Economic Belt more vibrant and green. The Yangtze is considered China's mother river. Enhancing reform and innovations, strategic coordination, and planning is an important strategy in overall national development.

NATION

Clicking Off Poverty is about how Internet Plus tourism is transforming rural Tibet and lifting herders and farmers out of poverty. New Internet infrastructure and digital public service platforms enable rural residents to put their guesthouses and products online, and they are used to make the most of Tibet's natural, cultural and religious resources.

WORLD

China India Duet analyzes the recent informal meeting between the leaders of China and India. Prime Minister Narendra Modi's multiple visits reflect the importance placed by India on bolstering ties with China. According to experts, the mutual exchanges can enhance the relationship between Modi and President Xi Jinping and promote in-depth communications on major issues.