Hello and welcome to the 18th issues of Beijing Review.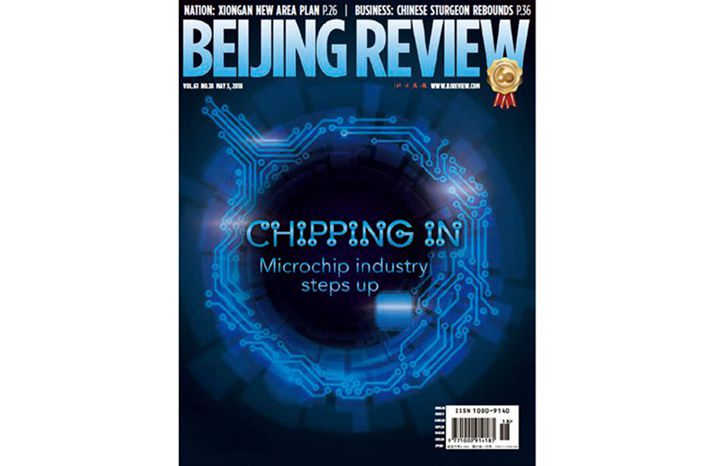 Cover design by Wang Yajuan
COVER STORY
When the Chips are Down is about how China's home-grown chip industry is rallying after the U.S. ban on telecom equipment manufacturer ZTE. It has illuminated China's over-reliance on integrated circuits imports raised awareness of the need for technological self-sufficiency.

NATION

A Smart City is about China's 10-chapter master plan for the Xiongan New Area. As an area built from scratch, the plan avoids traditional modes of urban development from a city center of steel and cement and will deploy five separate urban groups to avoid over-concentration of resources and population. Its aim is to be a modern city that is green, intelligent and livable.

WORLD

Behind the Bombs analyzes U.S. President Donald Trump's military actions against the Syrian Government, especially in light of the inability of chemical weapons inspectors to gather evidence at the site where rebel forces and Western powers claimed that chemical weapons were used. These actions aggravate the deterioration of the peace process in Syria and further strain U.S.-Russia relations.