Hello and welcome to the 15th issues of Beijing Review.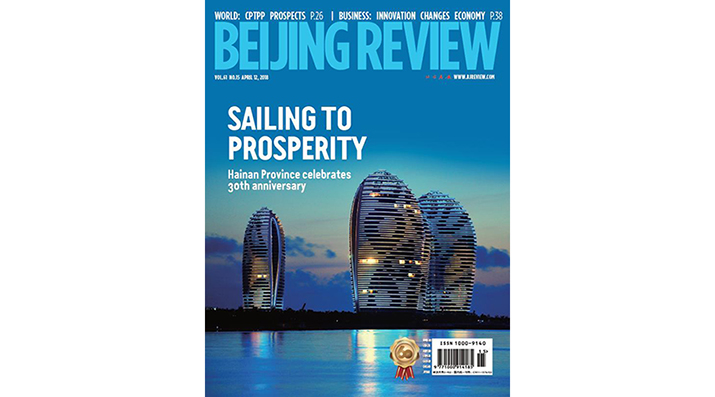 Photo by VCG
COVER STORY
Development Magnet is about how Hainan Province grew over thirty years from a sleepy little island to a reform-and-opening-up success story. It is a major global tourist destination with its beautiful beaches and a range of tourist attractions from agro-tourism to high-end medical tourism as well as a popular duty free policy.
NATION
The New CPTPP Trade Agreement: An Uncertain Prospect explores how the 11 countries remaining in the agreement after the U.S. withdrew have reshaped it though they are facing difficulties. Weakened by decreased economic power from the lack of participation by the world's two largest economies, the CPTPP becomes another regional trade bloc instead of a closed trade system that could operate well without participation from countries outside the agreement and its outlook is still not clear.
BUSINESS
Innovation Changes Chinese Economy analyzes the role of innovation in China and how it has become the major driving force of the country's economy. Entrepreneurship has led to new industries, businesses and modes of business, and a recent survey chose China's "four new inventions" of modern times to be mobile payment, bike sharing, online shopping and high-speed trains.
Copyedited by Pamela Tobey
Comments to ffli@bjreview.com